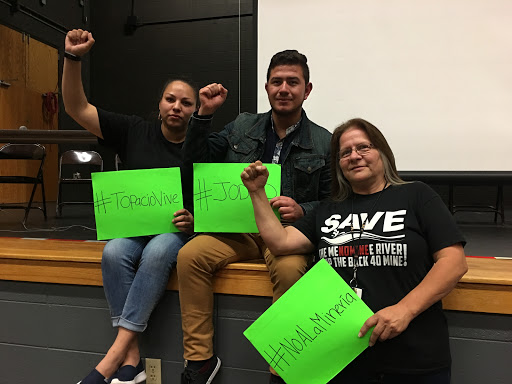 Connecting Guatemalan human rights and environmental defenders with people in the U.S. who also struggle for self-determination, respect for the Earth, and the liberation of their communities.
Every year, NISGUA organizes a U.S. speaking tour featuring one of the organizations that we work with in Guatemala. This is one concrete way that we respond to calls from our partners to take action and increase awareness in the U.S. about the human rights situation in Guatemala and the harmful consequences of U.S. foreign and economic policy in their territories. In coordination with volunteers across the U.S., the annual tour engages hundreds of people every year in timely action and horizontal exchange, connecting with movements in the U.S. who are organized against many of the same challenges.
2017: Guatemalan Youth Defend Land and Life
Guatemalan youth activist Alex Escobar Prado joined us on tour, representing Youth Organized in Defense of Life (JODVID) – a vibrant youth organization in southeastern Guatemala that uses the arts and popular education to mobilize youth in local and regional movements to protect the environment and defend territory, particularly from Tahoe Resources' Escobal mine.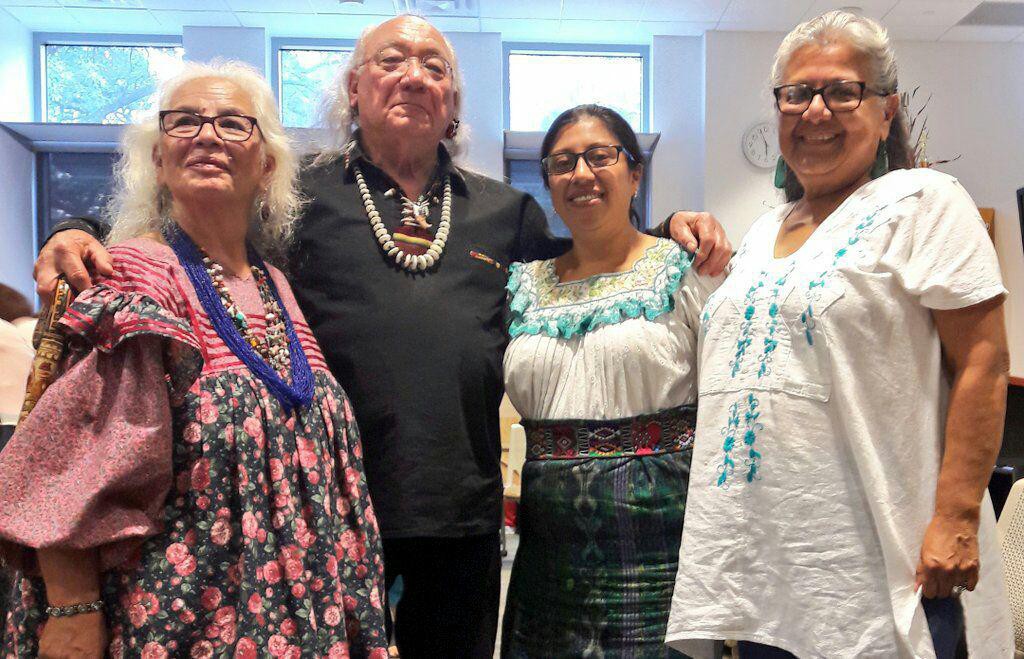 2016: Mujeres indígenas y el caso de Sepur Zarco: procesos de sanación en busqueda de la justicia
Psicóloga comunitaria Maudi Tzay fortaleció enlaces entre movimientos para la justicia de genero, mientras que hablaba del caso de Sepur Zarco – un caso emblemático, lo cuál juzgó por primera vez la esclavitud sexual como un crimen de lesa humanidad en Guatemala.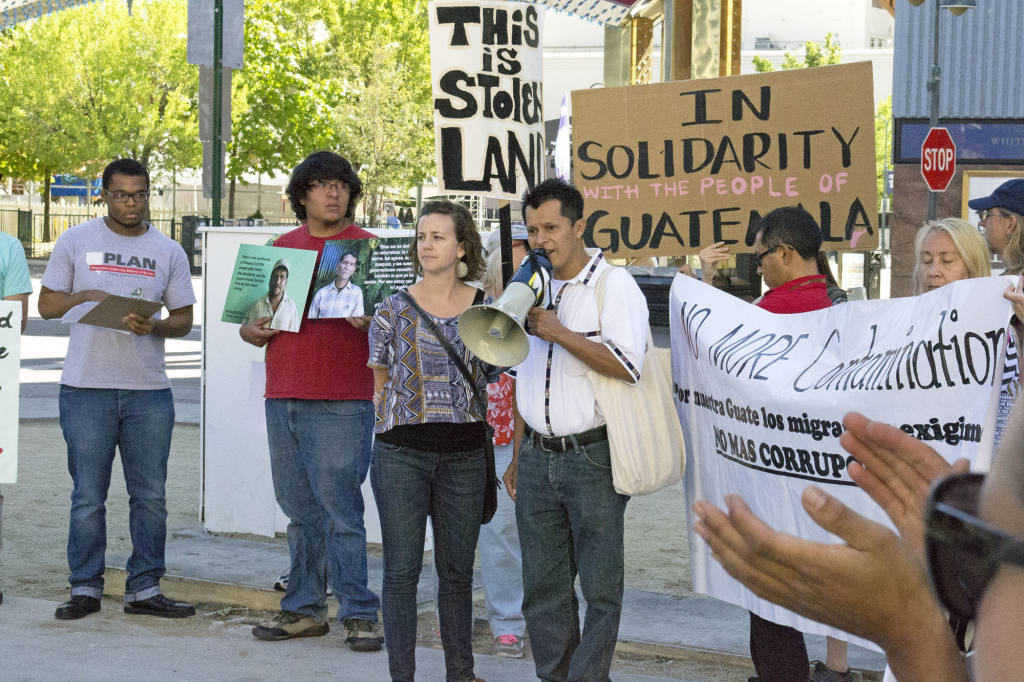 2015: Tahoe en la Mira: las comunidades de Guatemala defienden la tierra y la vida
Llan Carlos Dávila habló sobre el trabajo del Comité Diocesano en Defensa de la Naturaleza (CODIDENA), un grupo religioso que lidera los esfuerzos locales para educar y organizar comunidades para proteger la tierra y el agua contra las actividades mineras transnacionales en el sureste de Guatemala, sobre todo el proyecto Escobal de Tahoe Resources.
2014: Rios para la vida: Resistencia cultural a la represa hidroeléctrica Xalalá
Víctor Caal Tzuy, de la Asociación de Comunidades para el Desarrollo, Defensa del Territorio y Recursos Naturales (ACODET), vino a los Estados Unidos para hablar sobre la resistencia cultural, la organización comunitaria y la unidad frente a la represa Xalalá propuesta en Ixcán, Guatemala.