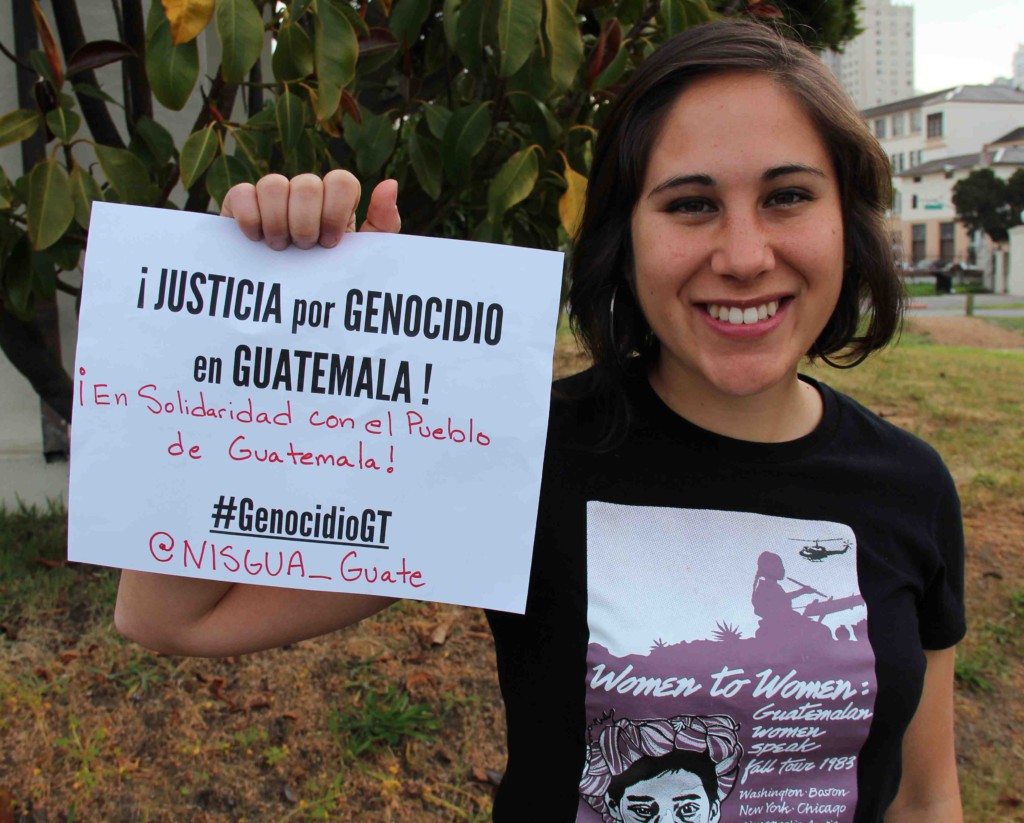 The Network in Solidarity with the People of Guatemala (NISGUA) works to build and strengthen ties between the people of the United States and Guatemala in the global struggle for justice, human dignity, and respect for the Earth. NISGUA accomplishes this through an integrated strategy of international human rights accompaniment, digital organizing, strategic campaigns, political education, and horizontal exchange.
With over 40 years of experience, four staff, and two offices in Oakland, CA and Guatemala City, NISGUA's work creates lasting change by cultivating long-term relationships grounded in mutual trust and shared struggle.
Our Mission
NISGUA works for real democracy in Guatemala and the U.S. and strengthens the global movement for justice. NISGUA builds mutually beneficial grassroots ties between the people of the U.S. and Guatemala and advocates for grassroots alternatives to challenge elite power structures and oppressive U.S. economic and foreign policy.
To achieve our mission, NISGUA distills information, analysis, and perspectives from Guatemalan grassroots organizations and NGOs, and channels them to activists across the U.S., to sister advocacy organizations, and to Congressional offices and the press. We design and organize U.S. grassroots advocacy campaigns in response to the needs on the ground, and where it is strategic for NISGUA to play a role. Through annual Guatemalan speakers tours and on-the-ground support to delegations to Guatemala, we build U.S. understanding of the challenges facing the Guatemalan people, help build the "spokesperson" capacity of our Guatemalan partner organizations, and strengthen people-to-people ties across territories.
Our History
For nearly four decades, NISGUA has been one of the primary organizations linking struggles for justice between the U.S. and Guatemala. We formed in 1981 to coordinate U.S. activism to fight state support for Guatemala's brutal military regime. In 1981 alone, the U.S.-sponsored military government killed or disappeared 19,000 civilians. In the 1990s NISGUA was one of the first international organizations to respond to the request of Maya refugees in southern Mexico for accompaniment as they returned to their territories. Since 2000, NISGUA has accompanied hundreds of genocide survivors seeking justice for crimes of the past, land defenders, and water protectors in coordination with other international and national organizations. In 2019, NISGUA announced the creation of GAP Internacionalista, a visionary new accompaniment program that will connect trans-territorial movements for Indigenous sovereignty and immigrant justice.
The situation in Guatemala and the U.S. has changed since 1981, but NISGUA is still one of the strongest grassroots organizations working for justice, human dignity, and respect for the Earth by centering Indigenous and campesino peoples' struggles, from Guatemala to the U.S.
Our 2020 Accomplishments: Deep roots weather the storm
Together with our partners, NISGUA was called to face the storms of 2020. Though we have been shocked by it all, we are also not surprised: communities at the frontlines of climate change and socioeconomic injustice have long predicted the environmental chaos and authoritarian violence we are experiencing. Today we take a collective breath and step back. Surveying all that has changed in this unprecedented year, we are moved by what we have accomplished. Join us as we share how we survived and thrived, aligned with our partners across Turtle Island.
Click here to read more about our 2020 accomplishments. 
Our 2019 Accomplishments
2019 saw a backlash against historical memory and heightened border and mega-project militarization, forwarded by powers whose influence can be traced back to the Internal Armed Conflict. In response, NISGUA doubled down on racial liberation, horizontal exchanges between Indigenous Peoples, and the foundation of our work: accompaniment of defenders of life. In the context of capitalist colonialism and global fascism, our work showed us that a new path is necessary, giving life to an accompaniment program resourced to take on this violence with innovative forms of organizing.
Click here to read more about our 2019 accomplishments. 
Our 2018 Accomplishments
In 2018, NISGUA created opportunities for horizontal exchange, for political education, and for growing into a lifelong commitment to organizing for a just world. This year, as communities faced heightened repression in both Guatemala and the U.S., we grounded in our conviction that we can mutually strengthen global struggles for liberation by sharing collected wisdom and resources across borders. Through grassroots gatherings, international accompaniment, actions, and advocacy, our network created opportunities for exchange and mutual support.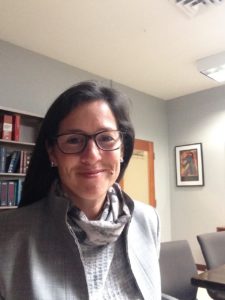 Lydia Lopez (she/her) joined the NISGUA board in May 2021. She grew up in Guatemala and Belize, and learned about the Sanctuary movement in college, while researching transnational, ethnicity, identity, and immigration issues at the US/Mexico border. She has supported access to education, services, and civil rights through her work with asylum seekers from around the world, and through family reunification efforts while representing Central American unaccompanied minors seeking political asylum and SIJS relief. She believes in strategic partnerships and consulting with indigenous populations through collaborations that could create lasting impact through mutual education, advocacy, and activism. Lydia has experience in nonprofits and boards of directors, NGOs, fundraising, governance, gala planning, auctions, case management, program design & management, grant reporting, strategic planning and budgeting review.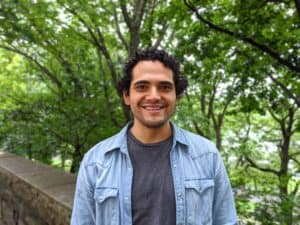 Miguel Zamora (he/him) joined the NISGUA Board of Directors in 2020. Previously, Miguel was an GAP accompanier in the Ixil region and worked for several years with human rights organizations in Guatemala on the defense of Indigenous land and territory, protection of human rights defenders, and efforts to strengthen the justice system. Currently, Miguel works for a law firm in New York on corporate and pro bono human rights matters.
Amanda Kistler (she/her) chairs the NISGUA Board of Directors, which she joined in 2011. She worked as a human rights accompanier in 2008-2009, serving one year in Rabinal, Baja Verapaz, and a second based out of Guatemala City. Amanda grew up in the Needham Sponsoring Community, has served on GAP Council, and continues to organize with NISGUA locally in the Washington, DC area. Amanda directs Communications and Development at the Center for International Environmental Law (CIEL) in Washington, DC, where she has worked since 2010. Amanda has also coordinated CIEL's international campaigns in support of indigenous and campesino communities defending their rights against large-scale mining projects throughout Latin America.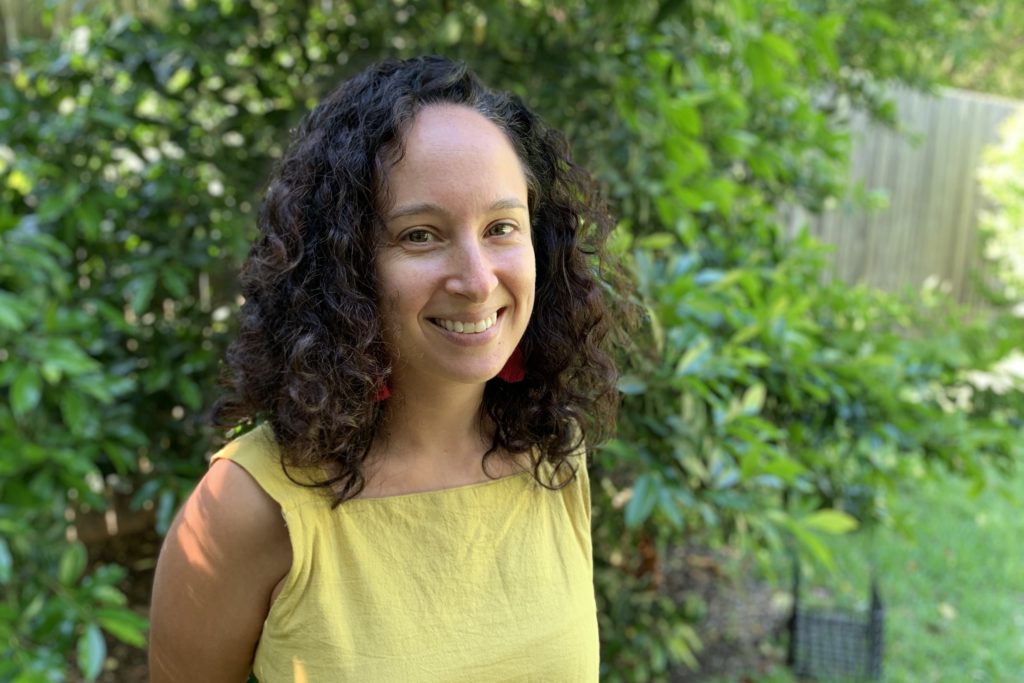 Jillian Tuck (she/her) joined the NISGUA board in 2014, and currently serves as its secretary. Her involvement with NISGUA began in 2006 when she worked as a human rights accompanier in Rabinal. She's played multiple roles since then– serving on GAP Council, organizing speaking tours, and participating in the Guatemala News and Information Bureau sponsoring committee. Jillian currently lives in Bangkok, Thailand, where she works to bring laws into compliance with human rights standards and supports grassroots organizations in accessing philanthropic spaces.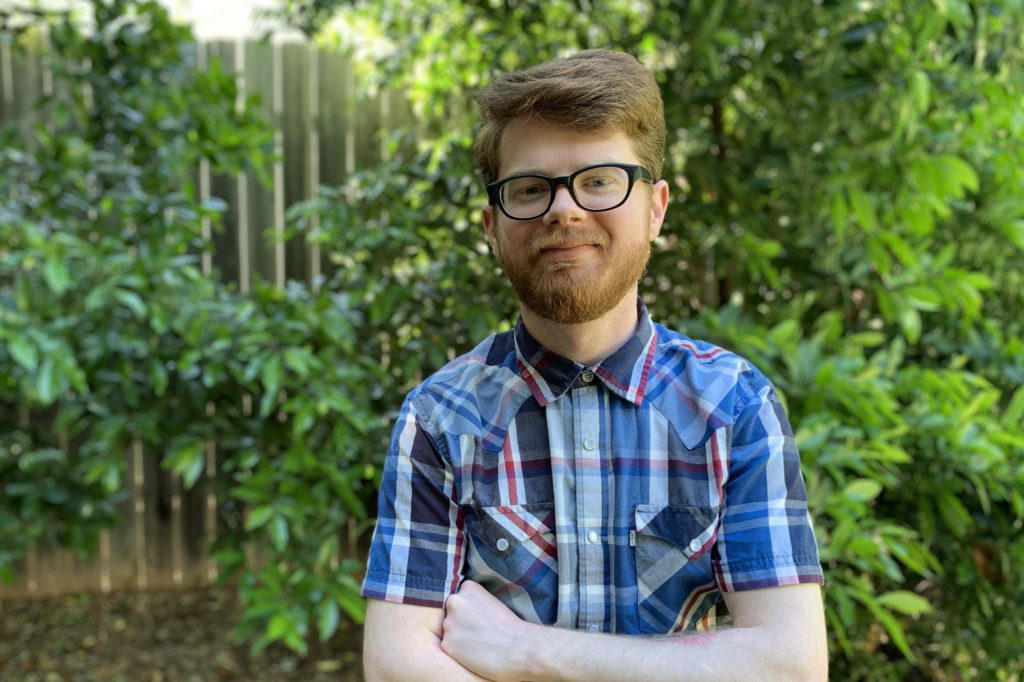 Phil Neff (he/him) has been a member of the NISGUA board since 2016. He first served as a human rights accompanier in the Ixcán during 2008, and joined the NISGUA staff as Accompaniment Coordinator during 2010-2012. Phil lives in Seattle, where he has organized various NISGUA speaking tours and events. He works as Project Coordinator for the University of Washington Center for Human Rights.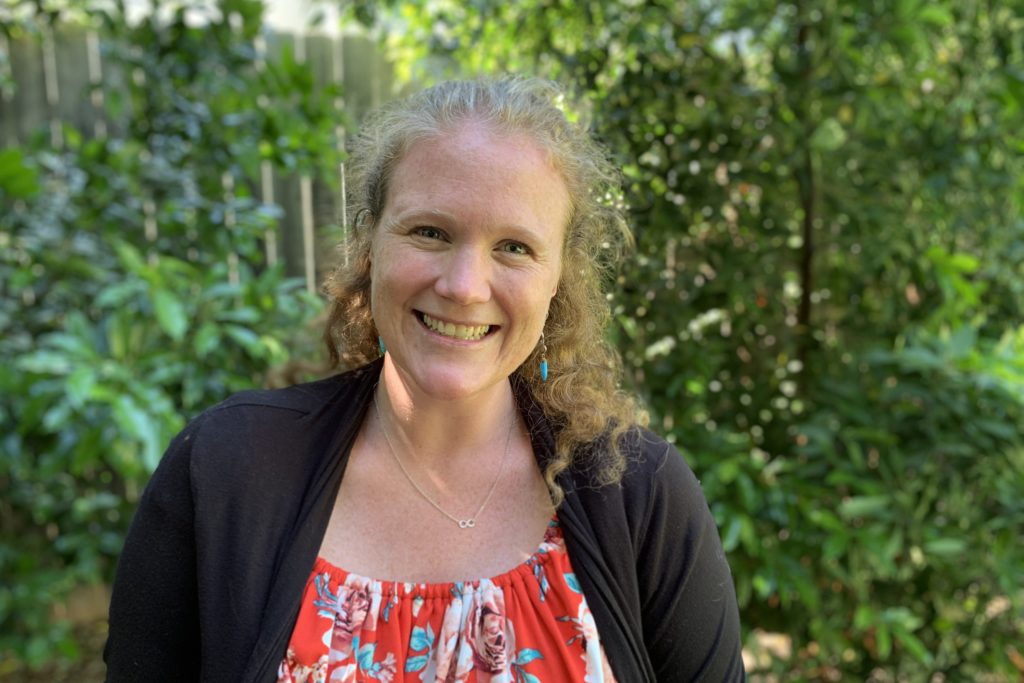 Cat Norris (she/her) joined the NISGUA board in 2014. She served as an accompanier with GAP in the Ixil in 2005 and as a member of NISGUA staff 2005-2007. Cat lives in San Antonio, TX with her family, including two small children. When she's not occupied with little people, she works as an immigration attorney with Texas RioGrande Legal Aid, assisting folks in both removal proceedings and affirmative immigration matters.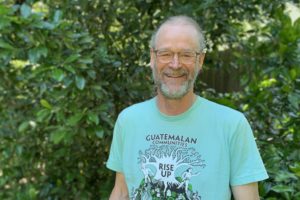 Todd Kolze (he/him) joined the NISGUA Board in 2000, where he has served in the past as Chair and Treasurer. His entry point to Central American solidarity work began with a NISGUA tour in the late 1980s in Santa Barbara, CA. He was on staff of Guatemala News and Information Bureau (GNIB), a founding committee of NISGUA, from 1993-1997. He has held various roles in non-profit and movement organizations including leadership, fundraising, community organizing and direct action. He is currently on the board of ReThink Media and Peace Action. Since 2005, Todd has been a staff organizer focusing on leadership development at UPTE-CWA 9119, a labor union representing a wide range of workers at the University of California.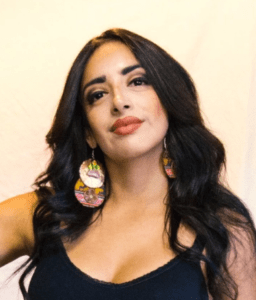 Edna Sandoval (she/they) was born and raised in Guatemala City during and at the end of the war and is a trans-territorial and interdisciplinary researcher. Edna is also the founder of the project "Con Las Comadres" and the co-founder of the collective "Guatemala L.A. Mujeres Resistiendo," spaces dedicated to the political empowerment and mobilization of femmes and non-binary diaspora of color globally. She is the political educator of the Unión Centroamericana de Estudiantes at UCLA and a member of the Central American and Isthmus Graduate Association. Edna's academic work often intersects with her labor as a community organizer.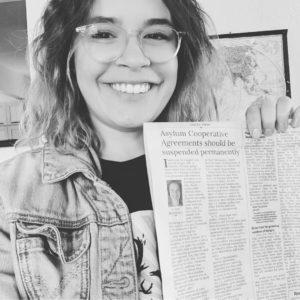 Claire Bransky (she/they) is from Ojibwe territories on the northern coast of Lake Superior in Minnesota. She first got involved in social movements through Black Lives Matter protests in the Twin Cities, racial and reproductive justice organizing in college, and struggles against pipelines in the Midwest. After volunteering as an accompanier on the Ixil-Ixcán Team, and then a Communications Fellow in the Guatemala City office, NISGUA hired her as the Guatemala-based Cross-Border Organizer in March 2019. Claire now works as the U.S. Partnerships Coordinator, and is honored to be part of the resistance against the Line 3 pipeline.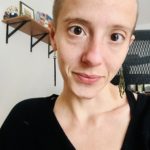 Meredith Wilkinson (she/they) joined the team in June 2019 as the U.S. Operations and Programs Coordinator after spending nine months in Guatemala as an accompanier with NISGUA. Primarily throwing down for abolitionist and immigrant justice movements in the U.S., Meredith is excited to continue digging deeper into these areas while expanding her commitment to internationalism alongside our Guatemalan partners.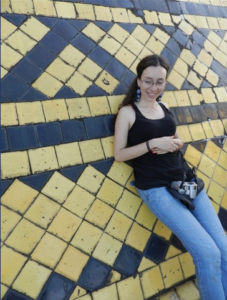 Sarasuadi Ochoa (she/her) is the Guatemala Accompaniment Coordinator. She is from Mexico and she has been participating and organizing with Indigenous organizations in the southern states of Guerrero and Chiapas since 2009. Before joining NISGUA, she lived in Oakland and accompanying Central American families seeking refuge in the United States. She was also a member of a Latina immigrant women grassroots organization in the Bay Area.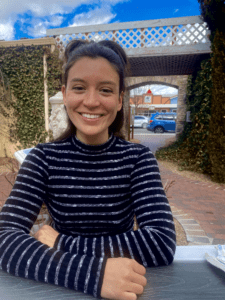 Nico Estrada (she/her) is the current Remote Internacionalista. She is a first generation Peruvian-American from occupied Shawnee and Muscogee territory outside of Birmingham, Alabama. Nico originally got involved with NISGUA in October of 2019 as an international accompanier in Guatemala and has continued working remotely in that capacity since the start of the pandemic. Nico has a deep love for the desert and also works part-time as a farmer in occupied Pueblos territory in Albuquerque, New Mexico.
NISGUA's Associate Board is a collective of committed comrades who participate in board-staff committees, supporting NISGUA through organizing, advice, and decision making.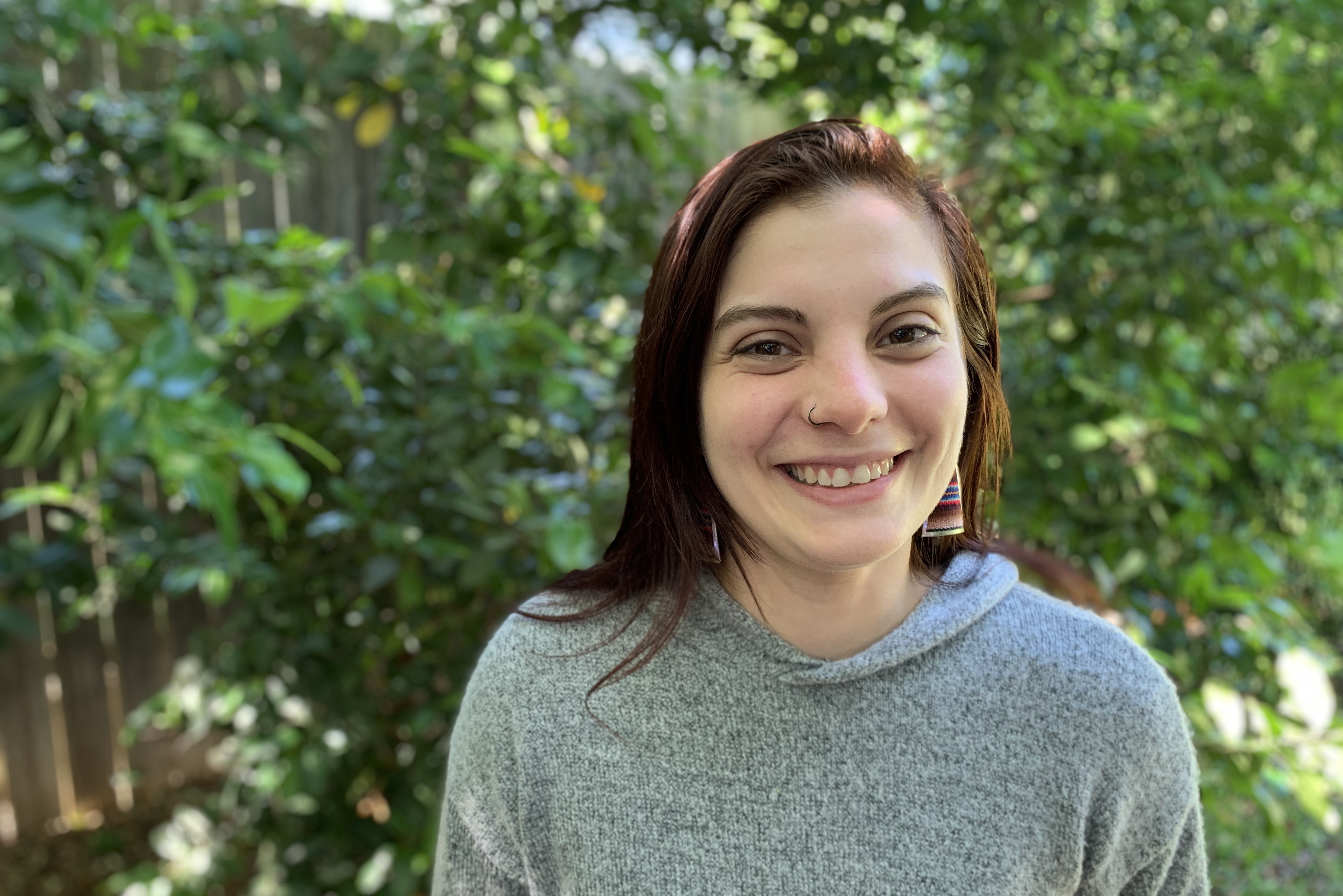 Viviana Gentry Fernández-Pellón (they/she) was first introduced to NISGUA's work in 2009 through the Earlham College Border Studies Program. She trained and became a human rights accompanier in 2011, working in Huehuetenango and San Marcos until 2012. Since then they have served on GAP Council and now the Associate Board. Viviana works as the Technical Assistance Manager for Advocates for Urban Agriculture in her home town of Chicago, using an internationalist lens to promote local food and medicine sovereignty. Viviana is part of the Strategic Planning Committee.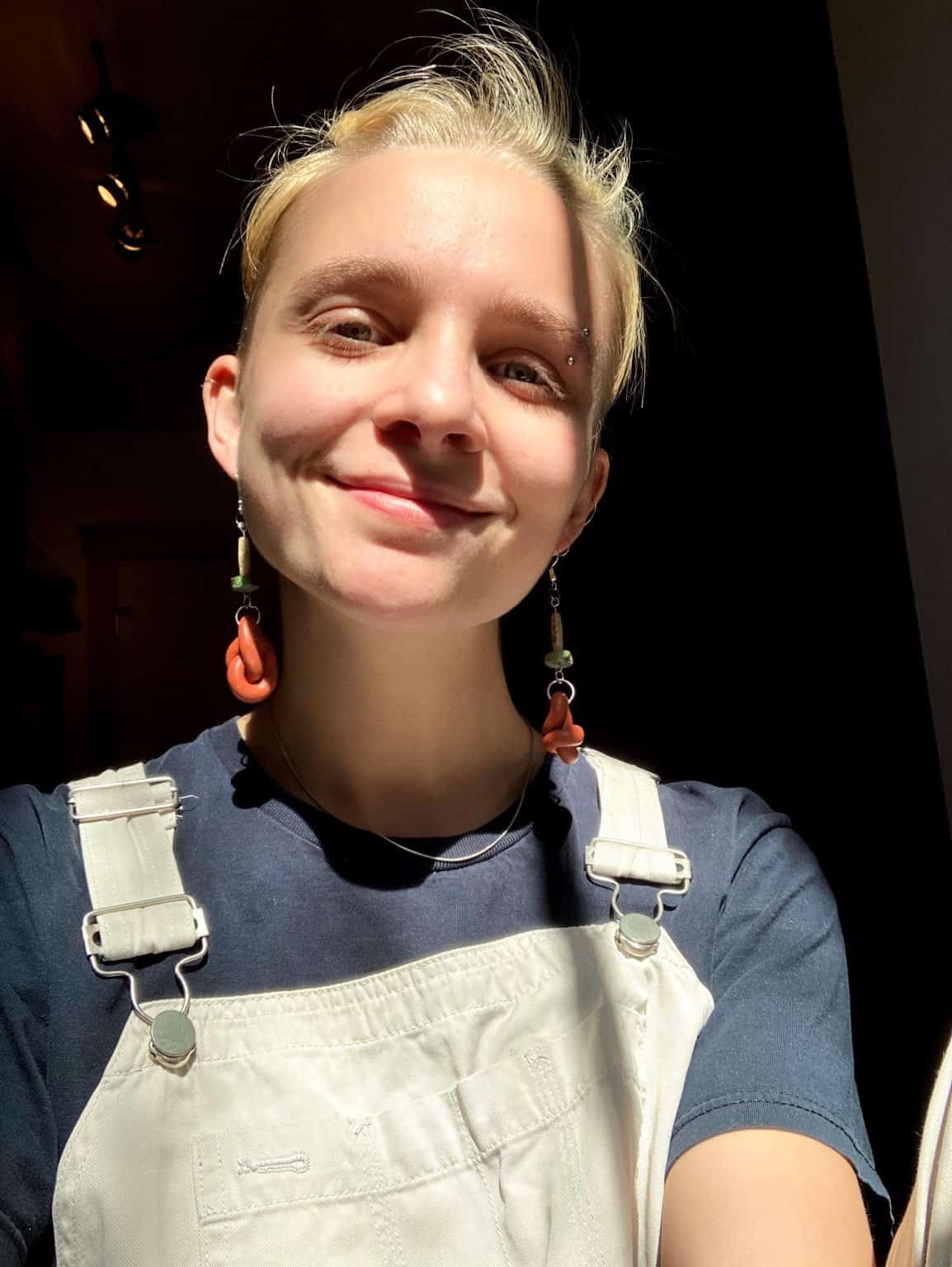 Oli/Olivia Pandolfi (they/them) first got involved with NISGUA as an international accompanier in Huehuetenango and San Marcos from 2018-2019. Since then, they have continued supporting in various volunteer roles, both in communications and on the GAP Council. They live on occupied Lenni Lenape territory in Philadelphia and have been formed there by struggles for housing justice and health information access for incarcerated people. Oli is interested in body and movement-based healing practices and has had the honor of deepening their learning in community with Black women-led yoga spaces in Pittsburgh. Oli is part of the Reopening Committee.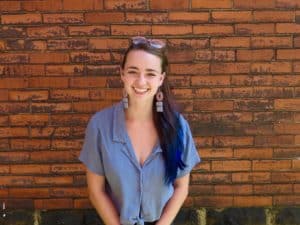 Zia Kandler (she/her) is a social justice organizer, facilitator, and researcher focused on the intersections of environmental justice, human rights and the role of women in these spaces. Over the last few years her work has been focused in the Americas, accompanying human rights defenders. She is currently the community organizer with Juntos in Philadelphia. She currently forms part of the Reopening Committee.