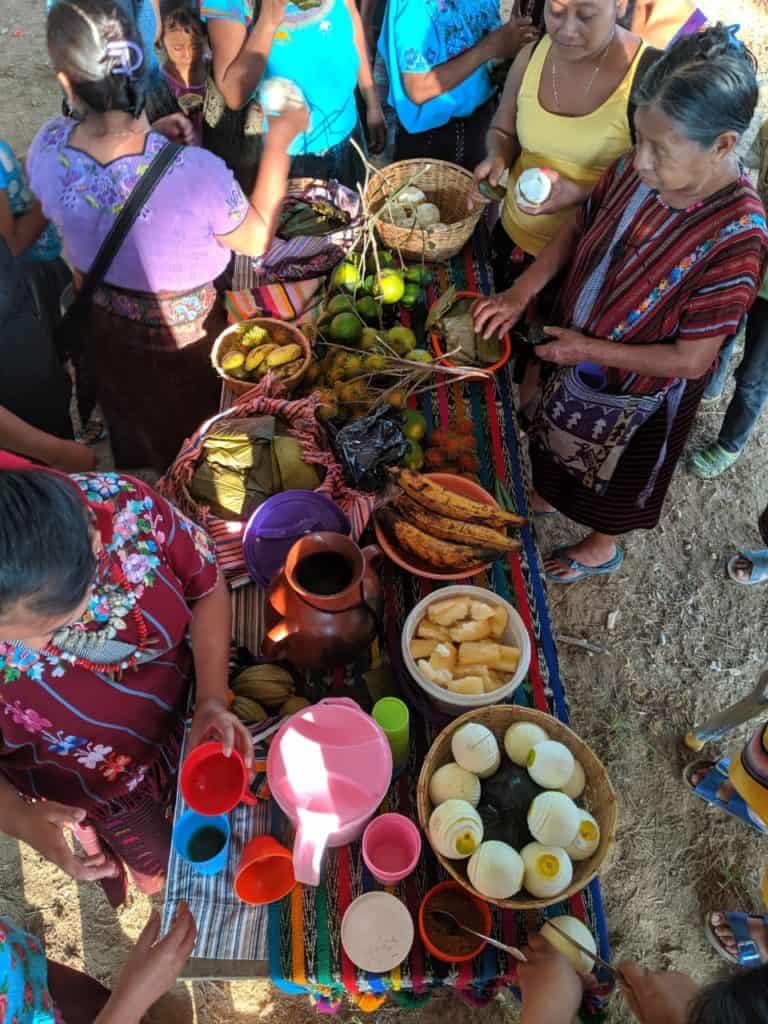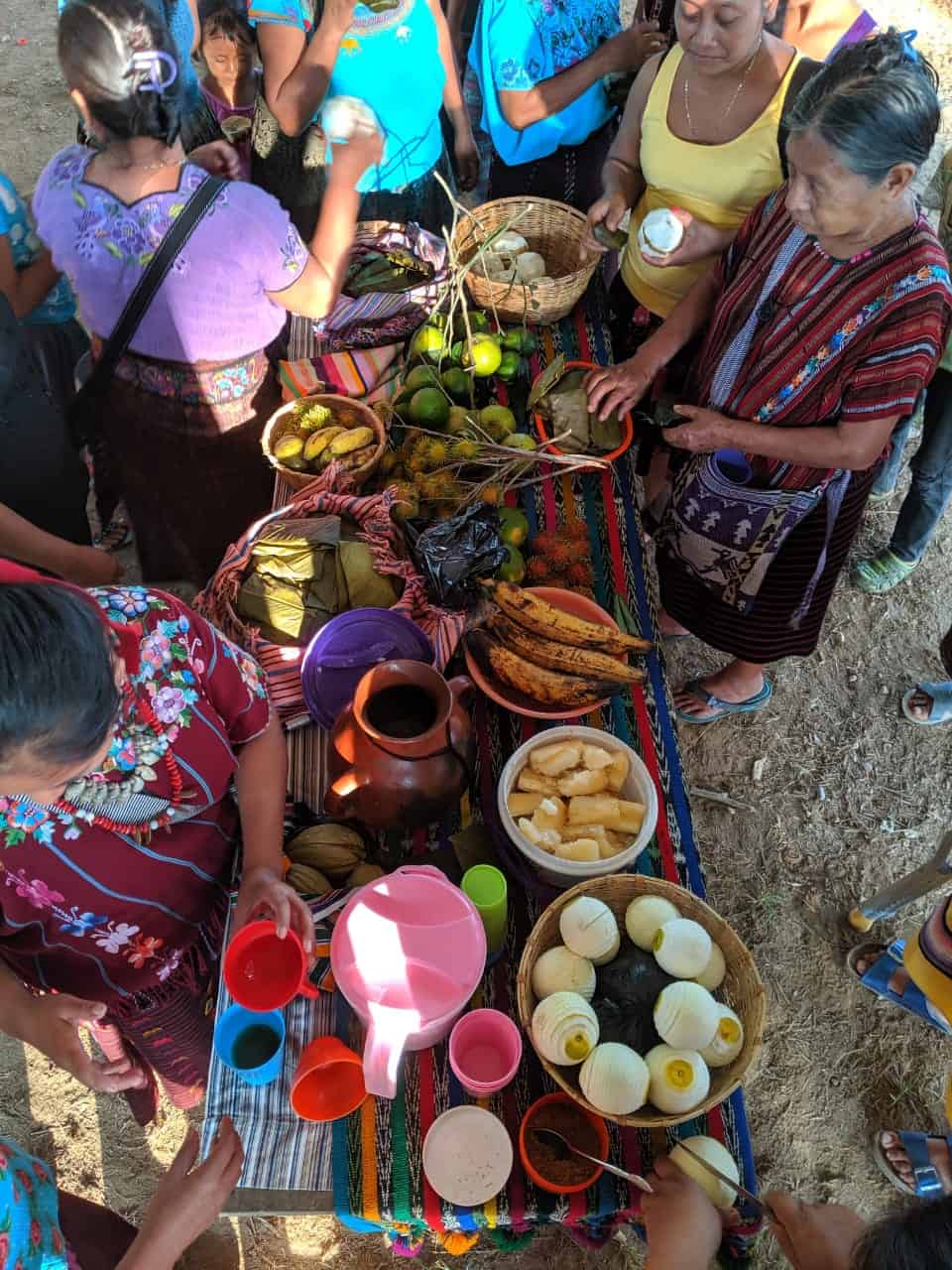 Women in Copal AA gather around a table laden with fruits and drinks after a conversation with the Indigenous Environmental Network (IEN) representatives.
Our 2019 Accomplishments: Racial justice, cross-border organizing, and international accompaniment give rise to a brand new GAP in 2020
2019 saw a backlash against historical memory and heightened border and mega-project militarization, forwarded by powers whose influence can be traced back to the Internal Armed Conflict. In response, NISGUA doubled down on racial liberation, horizontal exchanges between Indigenous Peoples, and the foundation of our work: accompaniment of defenders of life. In the context of capitalist colonialism and global fascism, our work showed us that a new path is necessary, giving life to an accompaniment program resourced to take on this violence with innovative forms of organizing.