In memory of activist Susanne Jonas
"Susanne Jones has died.
Long Live Susanne Jonas!"
— Luis Argueta,
Guatemalan filmmaker
Susanne Jonas, prolific author, teacher, and tireless social justice activist on behalf of Guatemala and Central America more broadly, died while hospitalized with pneumonia in Oakland on August 31, 2022. She was 80 years old.
We express our deep appreciation for her solidarity with the people of Guatemala. Her work was invaluable to a country whose history is marked by the political and military intervention of the United States. Rest in power Susanne.
Photo by: Rebecca Bodenheimer
Human rights organizations reject "shame compensation"
On October 12, the Guatemalan Congress introduced a bill to compensate Military Veterans who served during the Internal Armed Conflict. We share with you the statement from La Convergencia por los Derechos Humanos, a coalition of human rights organizations in Guatemala, who point out that the approval of the bill is an insult to the memory of the victims of state terrorism.
Reaffirming our commitments to our partners
In September, we accompanied the annual assembly of the Association for Justice and Reconciliation (AJR) with representatives of the organization's 5 regions. Despite the enormous impact that the current context of democratic regression — in particular the co-optation of the justice system — has on the struggle for truth and justice, our compañeros and compañeras of the AJR remain firm in their fight and we will continue to walk together with them.
Photo by: Enrique Chanchavac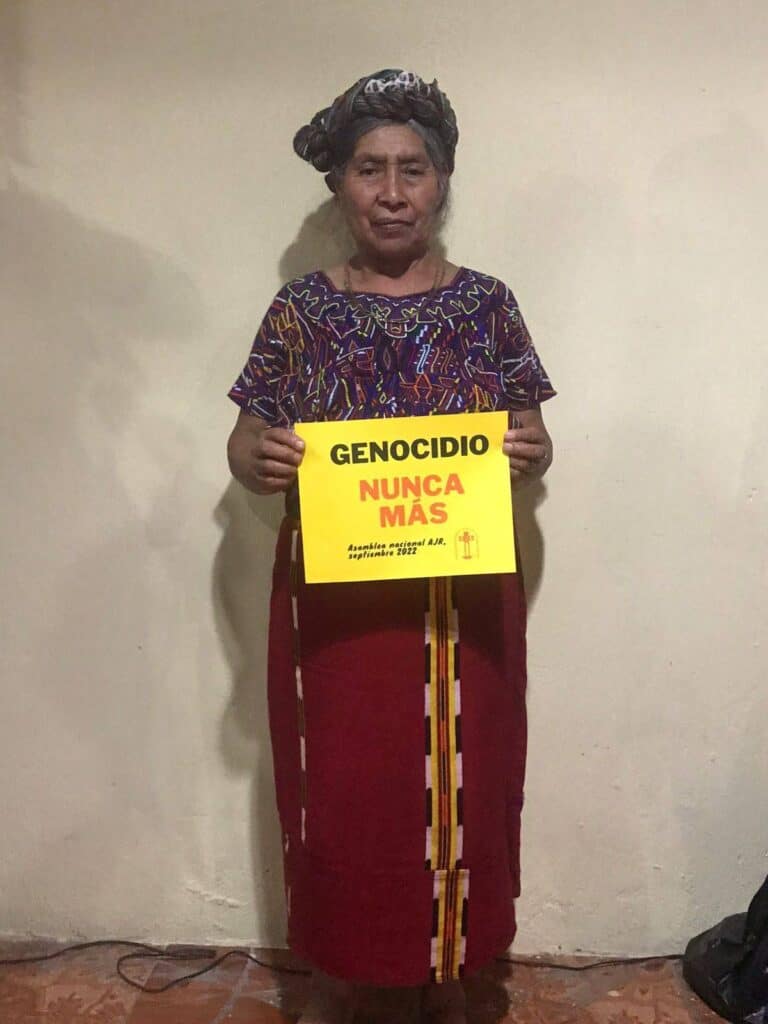 "Genocide: Never again!" Photo by: Enrique Chanchav
Welcome to our 2022-2023 Internacionalista accompanier! 
"I feel fortunate to be part of this time of great transition and growth and look forward to sharing more about myself and my learning with everyone over the next 12 months."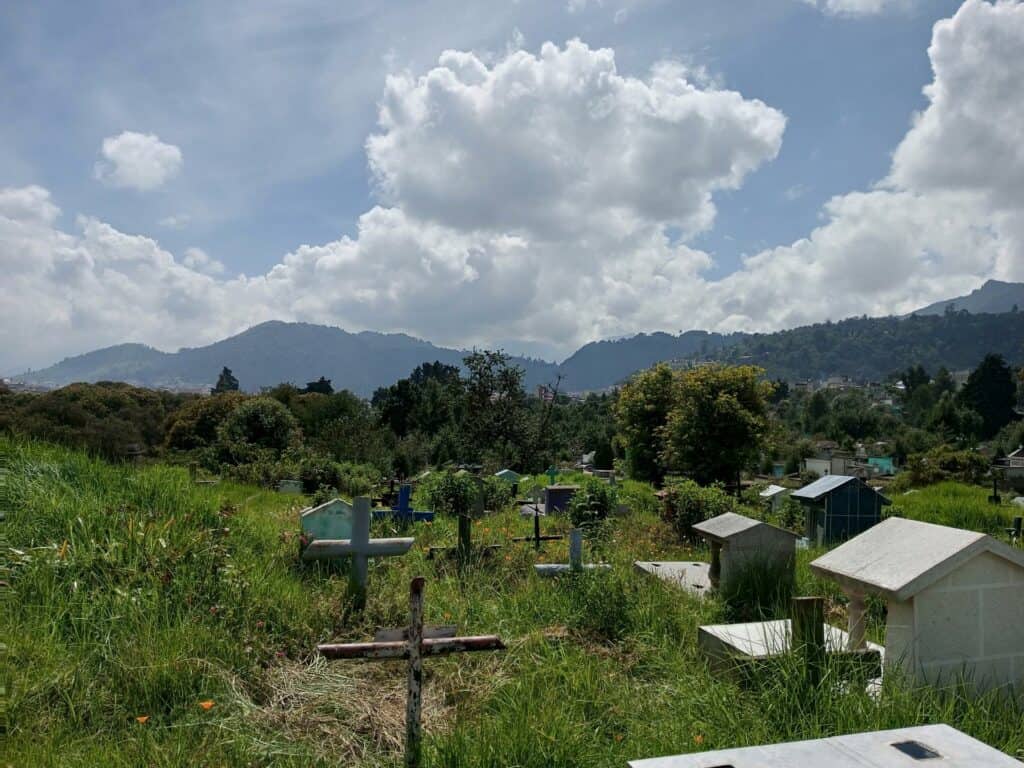 Photo by: NISGUA Internacionalista accompanier
We invite you to stay tuned to our networks for the next call for internationalistas in 2023.
Celebrating 40 years" T-shirt & Tote
We continue to honor the ongoing struggle of the people of Guatemala and the solidarity movement. Thank you for accompanying us in this celebration – NISGUA's 40th anniversary!
These t-shirts and totes speak to the power of the legacy of everyone who has contributed to this journey and the memory of all those who have transitioned to become ancestors over these past 40 years.
Purchase yours today and show your support for NISGUA and Guatemalan communities liberation.
Our "Celebrating 40 years" shirts are printed on 100% cotton, sweatshop-free, adult sized t-shirts. All prices include shipping and handling. Please write to info@nisgua.org if you have any questions about sizing or your order.
Design by: Santiago Lucah, DEF Studio (info.studiodef@gmail.com)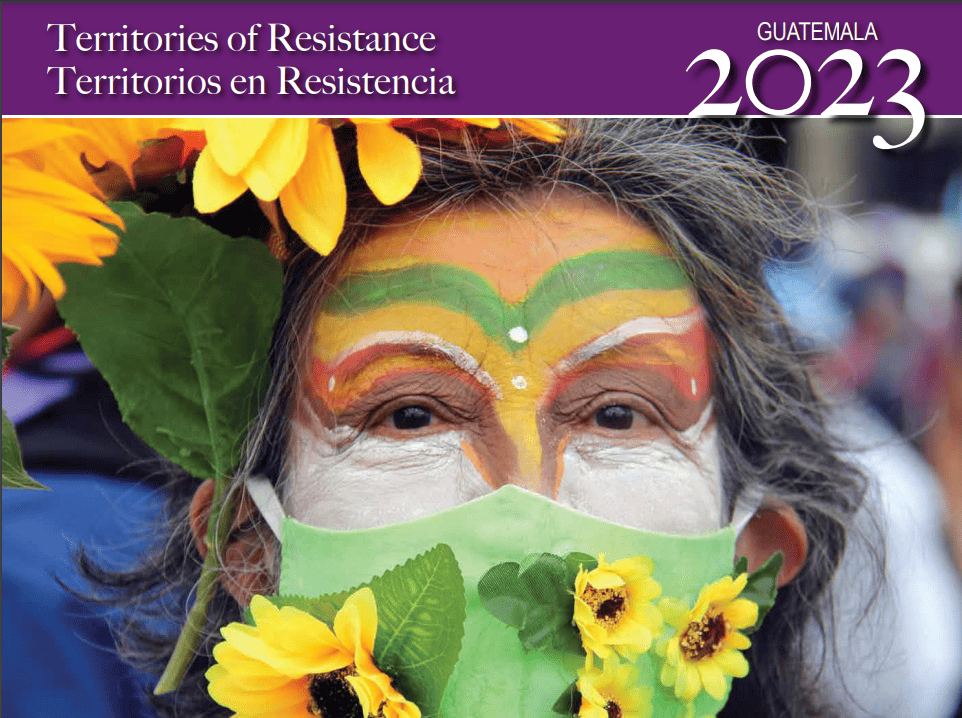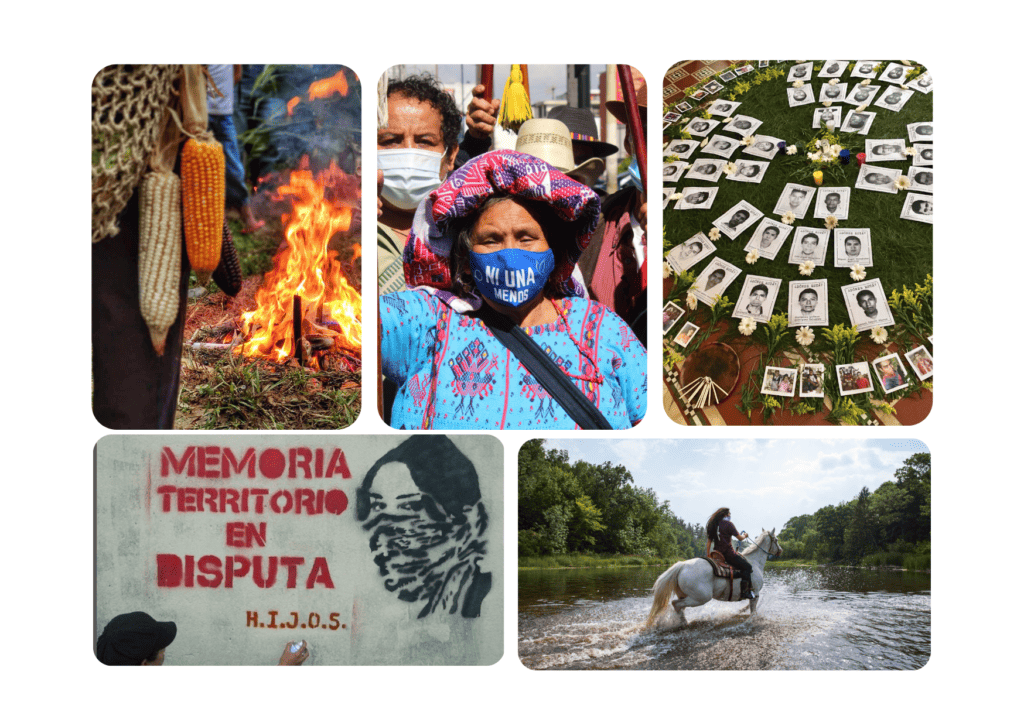 Announcing our 2023 Calendar: Territories in Resistance!
Our 2023 calendar, "Territories in Resistance," is a stunning photographic collection that features ancestral struggles in Guatemala and beyond. Selections range from lush green lowlands to the eastern Dry Corridor, from Shell River in the north to the black-sand beaches of the south. We feature people protecting and celebrating territory in fields and streets, at trials and protests, through dance and ceremony.