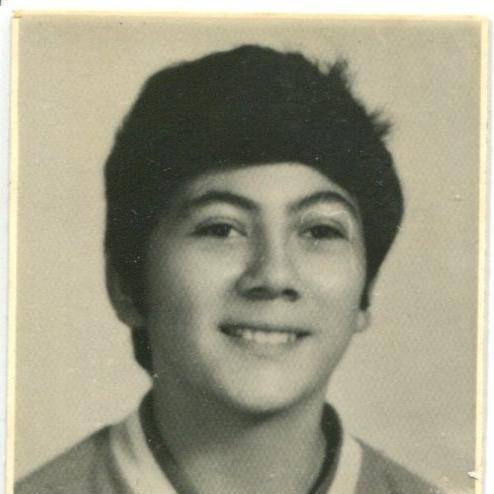 Archive picture of Marco Antonio Molina Theissen
On Wednesday, August 19 a closed hearing was held to resolve the petition of substitute measures for 3 high-rank military officials who currently are in the Guatemalan Military Hospital, arguing the dangers to their health in the face of the pandemic of COVID-19. Francisco Luis Gordillo, Manuel Antonio Callejas y Callejas and Manuel Benedicto Lucas Garcia were sentenced in 2018 for having participated in the illegal detention, torture, and sexual assault of Emma Guadalupe Molina Theissen and the forced disappearance of her 14-year-old brother, Marco Antonio in 1981.
The Molina Theissen case highlights two key aspects of the military's counter-insurgency strategy used to different degrees throughout the Internal Armed Conflict: It demonstrates how the army used sexual violence as a weapon against women and sheds light on how the military forcibly disappeared children.
While the petition was rejected by the Court, given that international human rights standards prohibit the granting of substitute measures in crimes against humanity, we are concerned about the systematic attempts of military officers seeking ways to obtain impunity. We share the statement from the  Genocide Never Again Coalition (Coordinadora Genocidio Nunca Más) in solidarity with the Molina Theissen family.
MILITARY PERSONNEL CONVICTED IN THE MOLINA THEISSEN CASE SHOULD REMAIN IN PRISON
Again we find ourselves facing a petition for impunity. The military personnel Francisco Luis Gordillo Martínez, Manuel Antonio Callejas y Callejas, and Manuel Benedicto Lucas García, who were convicted of forced disappearance, aggravated assault, and crimes against humanity, have solicited the First Court of Appeals to revise their form of confinement to house arrest.
With the excuse of the COVID-19 pandemic, they have asked the court to grant what is an illegal measure, since both the Guatemalan Penal Procedural Code and international standards for human rights and victims of human rights abuses establish that in cases of crimes against humanity alternative measures cannot be used. For this reason, we urge the First Court to rule AGAINST the petition. 
We stand in solidarity with the Molina Theissen family, who have walked tirelessly in the search for Marco Antonio and in the fight for justice and memory in Guatemala. We recognize their path and the traces of memory and resistance they have left in our history. We are grateful for their journey and the example they set in order to continue with the work of memory, truth, and justice.
We join with the voices of the surviving victims and their families, and we urge them to continue in the struggle for justice for crimes of the past and present. 
COORDINADORA GENOCIDIO NUNCA MAS
(GENOCIDE NEVER AGAIN COALITION)
Guatemala, August 19, 2020
Read the statement in Spanish here: