No Safe Third Country Agreements with Central America
In July 2019, the Guatemalan Interior Minister and the acting Secretary of the Department of Homeland Security signed an Asylum Cooperation Agreement, also known as a "safe third country agreement." This signing came after the Guatemalan Constitutional Court ordered former President Morales not to sign the agreement without congressional approval. After Trump threatened to ban Guatemalans with lawful U.S. visas and to tax remittances, Morales sent his Interior Minister to sign. In the following weeks, El Salvador and Honduras signed similar agreements.
The agreements give the U.S. power to deport asylum-seekers to Guatemala, Honduras and El Salvador even if they are not from these countries. By deporting asylum-seekers to countries they are not from and to places where they may face danger, the U.S. denies them protection and violates international refugee law.
"People flee Guatemala due to the violent imposition of resource extraction without consultation. Now, the state wants to deport asylum-seekers to Indigenous territory without consultation. The state does not care for Guatemalans, how will it care for migrants that the U.S. wants to throw away?"
– Ruben Herrera, Departmental Assembly of Peoples of Huehuetenango (ADH)
Due to the pandemic, on March 17th the Guatemalan government announced a temporary suspension of flights carrying migrants being deported from the U.S. to Guatemala under the safe third country agreements. This suspension has not terminated the agreements with Guatemala, El Salvador, and Honduras, and deportations are scheduled to resume as soon as "sanitary protocols are established." With our partner organizations we will continue to demand "No safe third country agreements with Central America!" and to stand in solidarity with migrants who are disproportionately affected by this pandemic. Horrifically, "normal" deportations still continue to Guatemala. Click here to take action against this and other pandemic-related forms of violence.
To stop these inhumane and illegal agreements, we need major people power. Join us!
Despite state efforts to obscure information about the agreements, resources exist. We recommend:
In light of the COVID-19 outbreak, we have decided to cancel all in-person tour stops for our spring 2020 tour. We are sad to make this announcement and we are incredibly grateful for all those in New Mexico, Arizona, and Los Angeles who have been organizing and planning events for the past several months.
However, as internationalists seeking to build solidarity across state-imposed borders, we are resourced for moments such as this, so that our learning, organizing, and action can continue. We invite you to join us on THURSDAY, APRIL 16 for a special virtual event with tour speaker, Silvia Raquec Cum.
Spanish only webinar: April 16, 4 pm PST / 7 pm EST
English/Spanish Webinar: April 16, 6 pm PST / 9 pm EST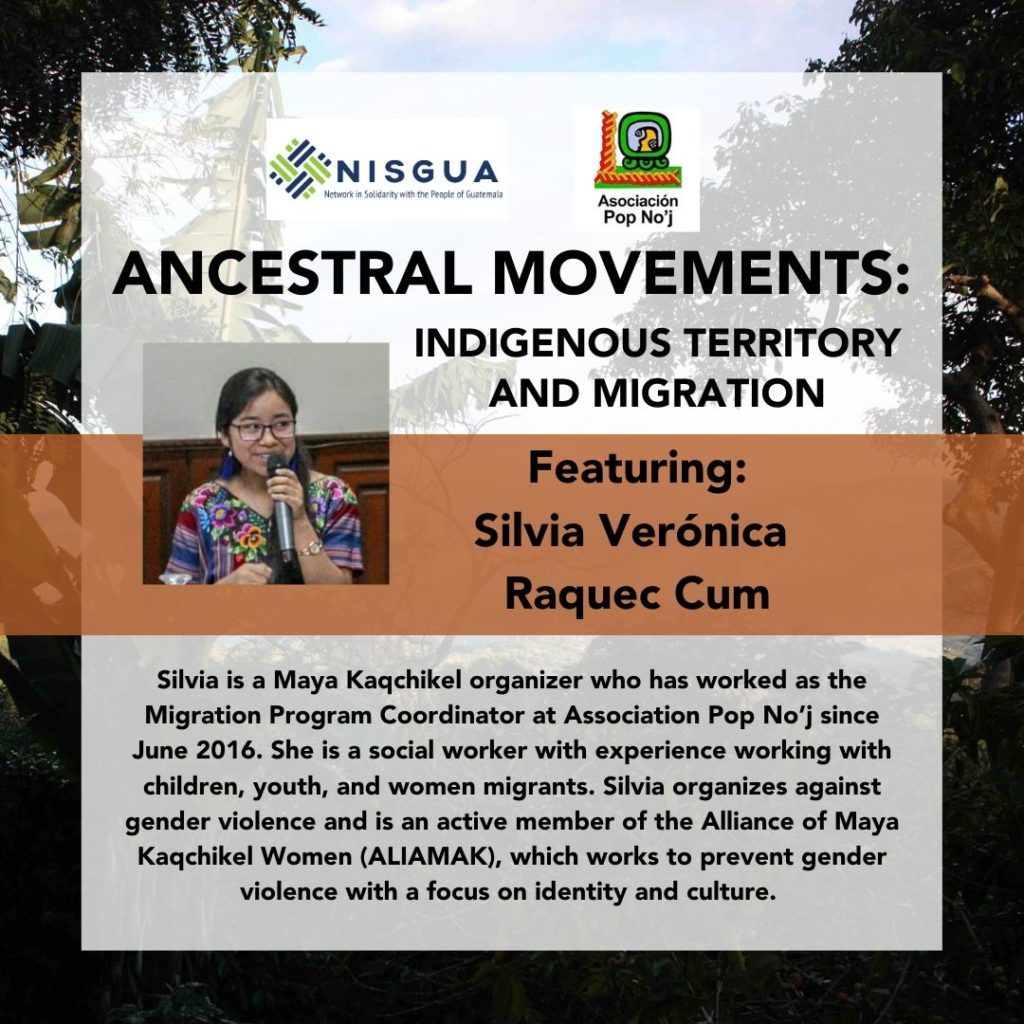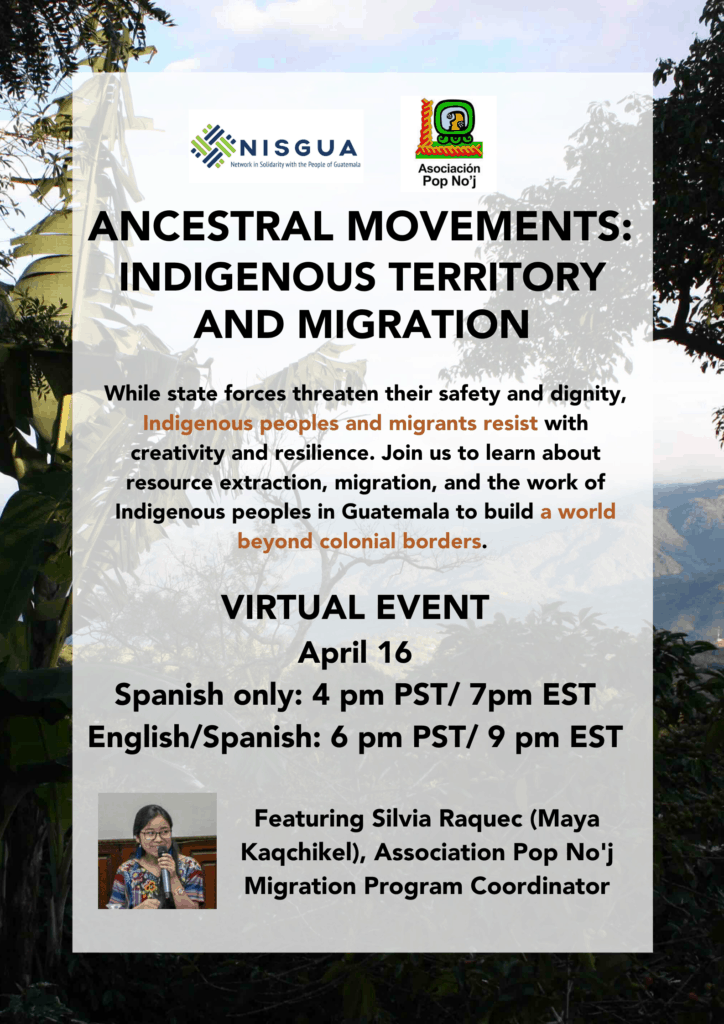 "The Asylum Cooperation Agreements, also known as "third safe country agreements" that were signed between the U.S. and the northern countries of Central America (Guatemala, El Salvador, and Honduras) in 2019 threaten the security and dignity of migrants, and are a violation of the sovereignty of these countries. The U.S. Congress should do everything within its power to stop the implementation of these Asylum Cooperation Agreements."
This petition will be open until the end of April 2020, at which time we will deliver it to the U.S. Congress. Please share it widely!
This is the most important part! We need to show congress that we will not allow them to be complicit in this violence by the Trump administration. Call and email your congresspeople to pressure them to:
Defund the agreements. The appropriations subcommittees in charge of the budgets for the State Department and Department of Homeland Security should include the following language in the Appropriations Bill: "None of these funds may be used for the implementation of the Asylum Cooperation Agreements between the U.S., Guatemala, El Salvador, and Honduras."
Demand more information. All congresspeople and committees should demand more information about the signing and implementation of the agreements.
Take a stand against the agreements. All congresspeople should declare their opposition to the agreements as a threat to safety, human dignity, and Central American sovereignty.
Even though it shouldn't be, reaching out to congress can be intimidating. We are here to support. This button will lead you to email info[at]nisgua.org.
To measure the impact of a campaign and analyze where to mobilize more people, it's helpful to know what actions people have taken. You reporting back to us makes our campaign more strategic and sustainable. Thank you!
Who are specific targets for these demands?
House of Representatives Appropriations Subcommittee, Department of Homeland Security:
Senate Appropriations Subcommittee, Department of Homeland Security:
House of Representatives Appropriations Subcommittee, State Department:
Senate Appropriations Subcomittee, State Department
House of Representatives Judiciary Committee:
Senate Judiciary Committee:
House of Representatives Foreign Affairs Committee:
Senate Foreign Affairs Committee: