Justice for Genocide
In the lead-up to the 2013 genocide trial, hundreds of members of the NISGUA network voiced their support for survivors and members of the Association for Justice and Reconciliation and pledged to follow all trial proceedings and call for justice for genocide. We gathered 215 photos and 1,767 pledges from across the United States and many other parts of the world. The work of survivors and their legal teams has led to incredible, precedent-setting verdicts. But the fight continues. 
Add your voice and call for true, lasting justice for genocide!
Upload your own photo and message
Write your own message or download a template. Take a picture of yourself and send it to us for upload!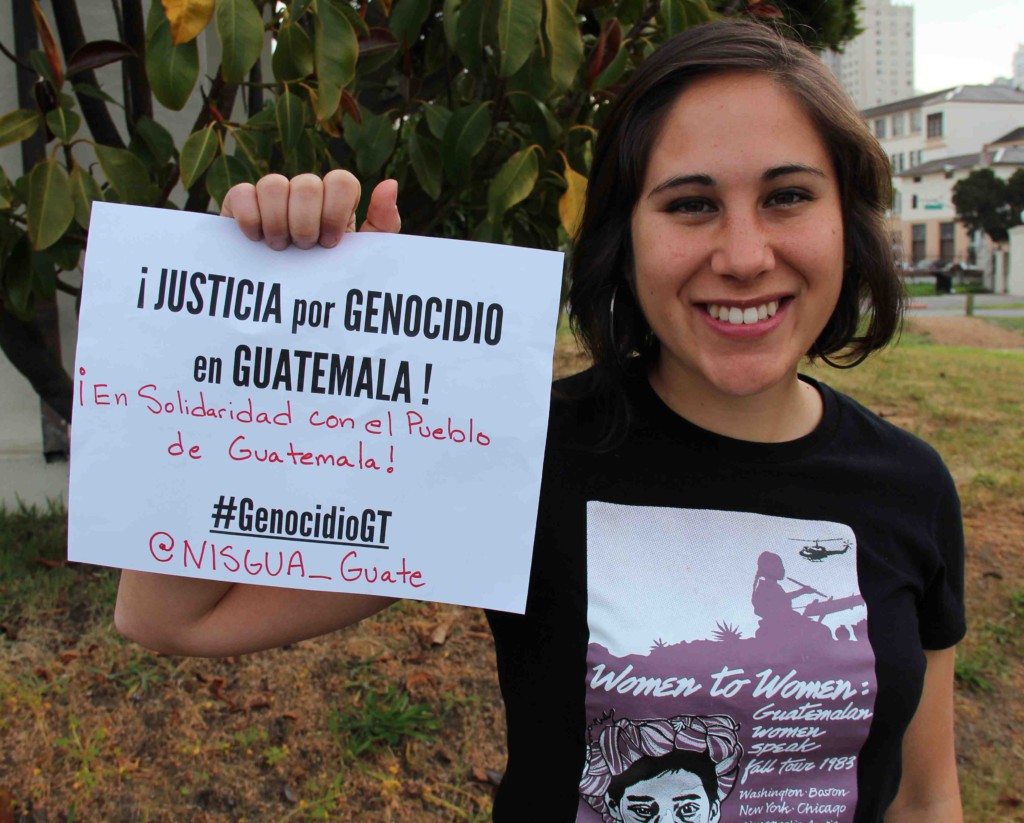 Learn more
Read about the Ixil genocide trial and the fight for dignified reparations.
More here
.