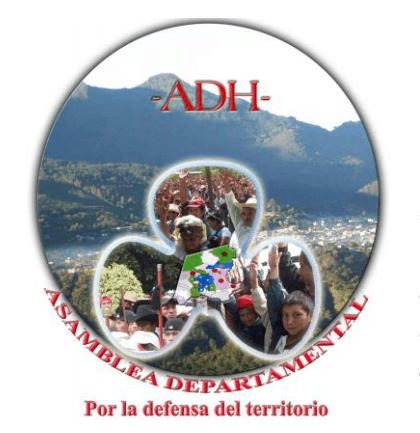 As the original people of the territory K'AIB'IL B'ALAM, we reject and condemn the unacceptable attitude of the attorney María Consuelo Porras, representative of the Attorney General's Office (MP) for abusively ordering the dismissal of the head of the Special Prosecutor Against Impunity (FECI). Juan Francisco Sandoval is a person of good will with extraordinary work. He is capable of recognizing true justice and democracy for the peoples, and tirelessly investigating corruption in the system. Sandoval recognizes that corruption is collapsing Guatemala with so much impunity and theft of the resources of the peoples.
Faced with this situation, we severely demand the following of state powers::
That the decision made by María Consuelo Porras (Attorney General) to dismiss the Prosecutor Juan Francisco Sandoval be annulled.

That the Prosecutor Juan Francisco Sandoval returns to a fully functioning office with comprehensive security guarantees for him, his family, his FECI work team, and all the people who fight against corruption.

That an investigation be opened against those implicated in the dismissal of prosecutor Juan Francisco Sandoval and his staff. This investigation should begin against the lawyer María Consuelo Porras for the crimes of executing the dismissal of Prosecutor Sandova, an illegal act that is outside the Political Constitution of the Republic of Guatemala and the internal laws of the Attorney General's Office.

The decision to dismiss Prosecutor Sandoval is a step backward for  the economic, social, and cultural development of our people.

We call on the corrupt system, CACIF, drug traffickers, and mafias, which are burying Guatemala, to stop their abusive and destructive attitudes and activities that are affecting the harmony of the peoples of Guatemala.

We ask the international community, in good faith, to give a thorough reading of the situation in Guatemala, and that the full force of justice fall on those responsible for this situation.

We call on municipal and community social organizations, women, students, merchants, churches, pick-up drivers, transportation workers, athletes, tuc tuc drivers, ancestral authorities, midwives, municipal teachers, health workers, academics, youth at the departmental and national levels: may we urgently organize ourselves with a serious national strike, because only in that way will the people of Guatemala be heard.
For the violation of human rights, we demand addressing corruption!!!
Imprisonment of the corrupt!!!
We want dignified justice!!!
A multinational constituent assembly is urgently needed!!!
Let's go to the national strike, the Mam people are present!!!
The Mam people declare our rejection of the Pact of the Corrupt!!!
The Mam people support the ex-Prosecutor against corruption!
Juan Francisco Sandoval, the Mam people support you!!!
Translation by Isaac Garza revised by NISGUA