Following the recent ruling in the Ixil genocide case late last month, NISGUA invites you to reflect on the significance of the decision for members of the Association for Justice and Reconciliation (AJR) with the organization's president, Edwin Canil.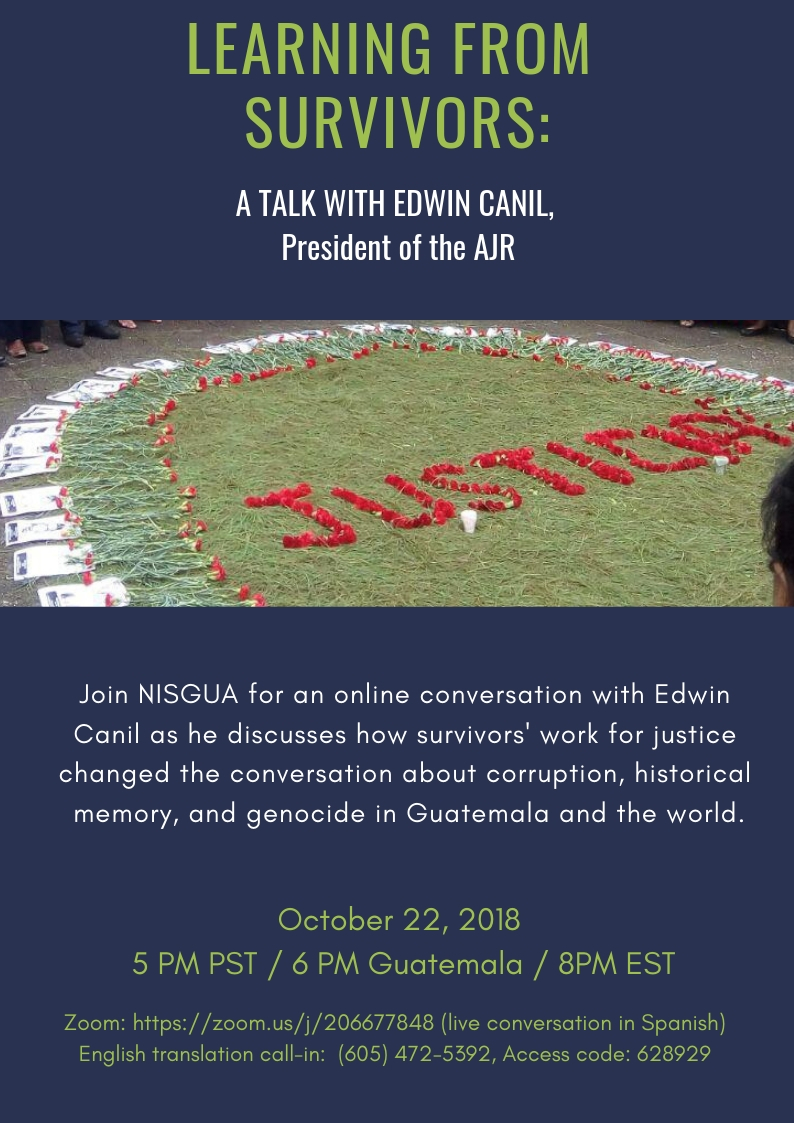 Edwin Canil will share more about the ways survivors' organizing has shaped Guatemalan movements today, the importance of centering survivors, and why it's key to build international ties between movements.
The call will be hosted in Spanish on Zoom. If you don't speak Spanish, you can access English interpretation by calling (605) 472-5392, access code 628 929.
Feel free to RSVP if you plan on joining us!