Dear friends, family, and comrades,
As the year moves forward, NISGUA is happy to share that we are officially back in Guatemala! Over the last few months, we have been observing trials, commemorations, and accompanying different activities with our partners.
Recently, social organizations, survivors, and victims highlighted the risk that the judicial system is under, this week another independent judge, Erika Aifán was forced into exile and Judge Pablo Xitumul was removed from his position in the High-Risk Court.
In a worrisome context of several setbacks for judicial independence and access to justice for human and land rights defenders, your support allows us to keep our programs thriving.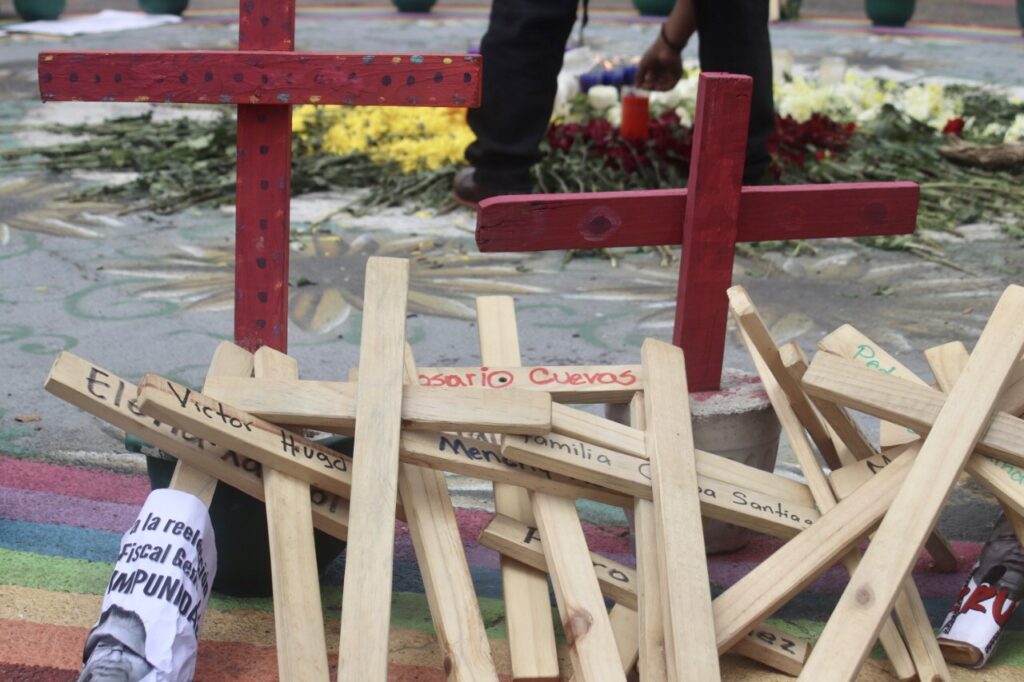 Image of the final ceremony for the National Day of Dignification for the Victims of the Internal Armed Conflict (IAC) held inside of the altar created for the 56 girls. In the center is a circle of red, white, purple, and yellow flowers with a person standing over them lighting candles, followed by a ring of chalk-drawn flowers and a ring of red and wooden crosses on the outside.