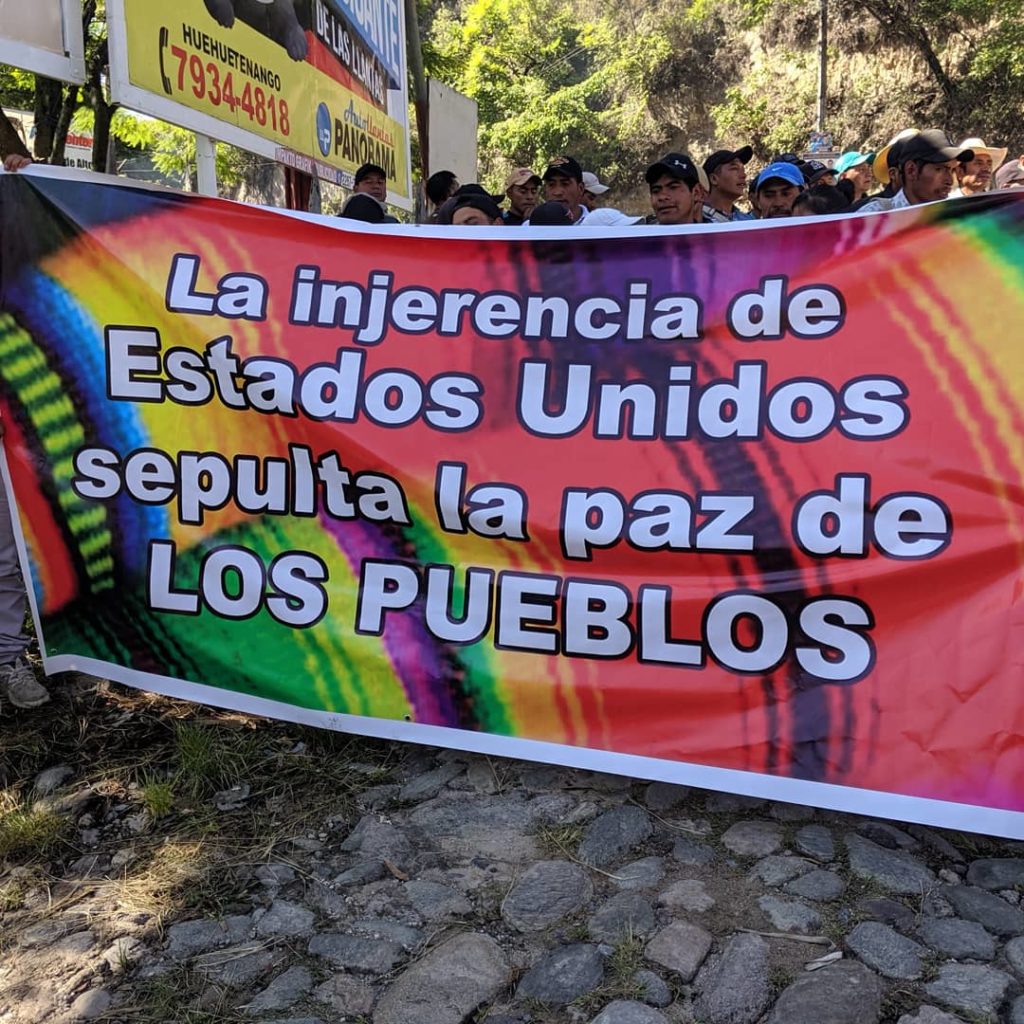 A sign reads, "The interference by the United States buries the people's peace."
No safe third country agreements with Central America
In July 2019, the Guatemalan Interior Minister and the acting Secretary of the Department of Homeland Security signed an Asylum Cooperative Agreement, also known as a "safe third country agreement." This signing came after the Guatemalan Constitutional Court ordered former President Morales not to sign the agreement without congressional approval. After Trump threatened to ban Guatemalans with lawful U.S. visas and to tax remittances, Morales sent his Interior Minister to sign. In the following weeks, El Salvador and Honduras signed similar agreements.
The agreements give the U.S. power to deport asylum-seekers to Guatemala, Honduras and El Salvador even if they are not from these countries. By deporting asylum-seekers to countries they are not from and to places where they may face danger, the U.S. denies them protection and violates international refugee law.
We are proud to join Central American and international organizations launching a campaign against these illegal and violent agreements. Learn more about how to organize against them here, and sign the petition today!