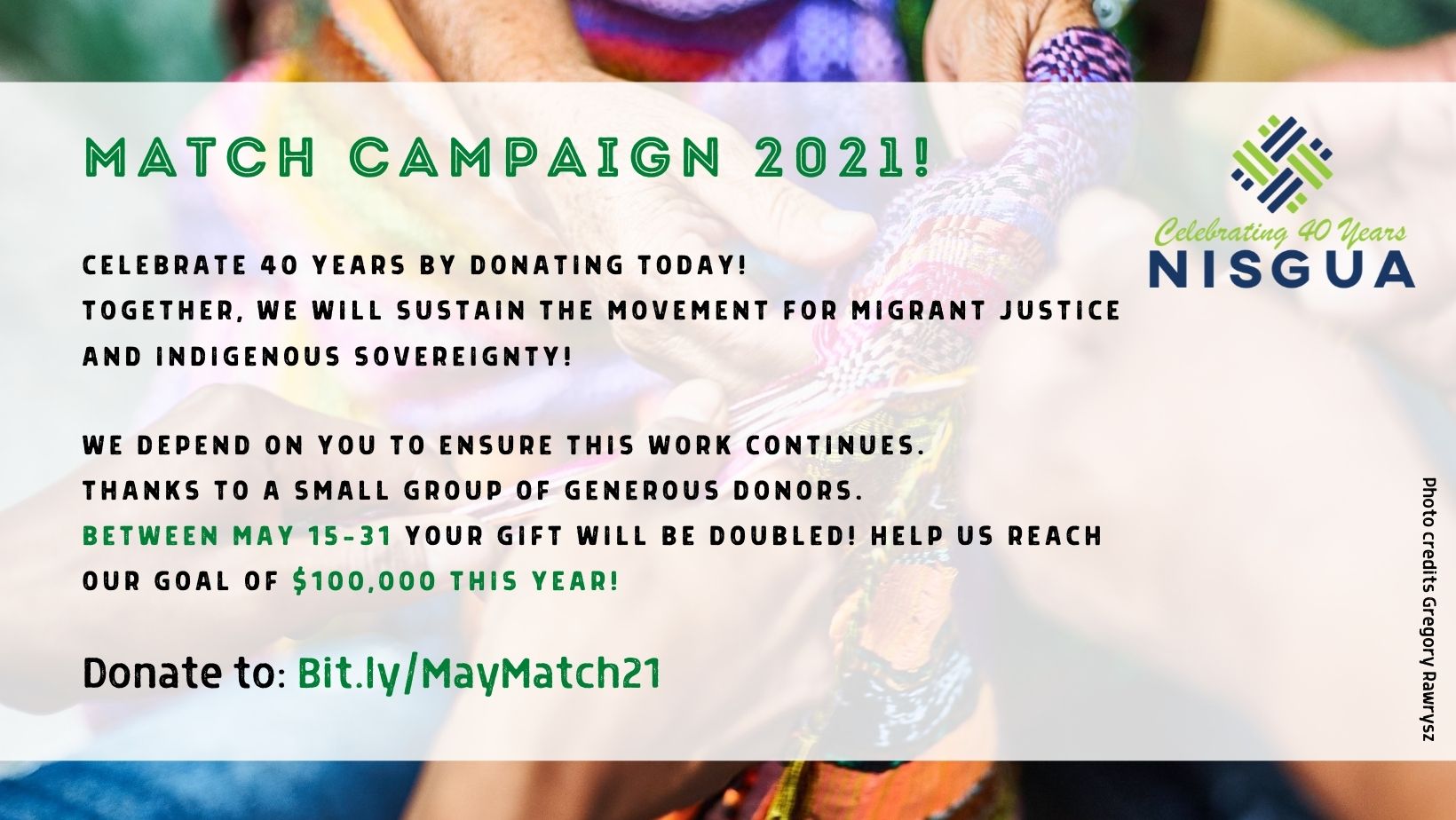 (Español abajo)
Dear community, 
In recent weeks, we have seen acute moments of settler-colonial violence and authoritarianism throughout the globe. We stand in solidarity with those rising up to protect their homes, livelihoods, and the right to self-determination, from Palestine to Colombia, and back into our own cities and neighborhoods. 
There is a lot happening in Guatemala, too. In this update, we offer urgent news on the NGO-law, the Constitutional Court, and other setbacks to the struggle for transparency and justice. We also lift up moments of commemoration and popular education led by our partners in Guatemala. Lastly, we invite you to take action in solidarity with Indigenous migrants and to make a contribution to our biggest grassroots fundraising campaign of the year. 
Querida comunidad,
En las últimas semanas, hemos visto momentos agudos de violencia y autoritarismo de colonizadores en todo el mundo. Nos solidarizamos con quienes se levantan para proteger sus hogares, sus medios de vida y su derecho a la autodeterminación, desde Palestina hasta Colombia, y de regreso a nuestras propias ciudades y vecindarios.
También están sucediendo muchas cosas en Guatemala. En esta actualización, ofrecemos noticias urgentes sobre la ley de ONG, la Corte Constitucional y otros retrocesos en la lucha por la verdad y la justicia. También compartimos momentos de conmemoración y educación popular liderados por nuestras contrapartes en Guatemala. Por último, te invitamos a actuar en solidaridad con los migrantes indígenas y a hacer una contribución a nuestra mayor campaña de recaudación de fondos de base del año.