We share with you a statement from the AJR regarding the return of the remains of several people murdered during the Internal Armed Conflict by the Guatemalan army,  to their community of La Trinitaria, Ixcán, Quiche.
Guatemala November 17, 2022
We inform the national and international public that today, November 17, 2022, delegates from the Association for Justice and Reconciliation from the Ixcán region, accompanied the surviving families of the massacre of the community La Trinitaria, Ixcán, Quiché to a diligence with the Public Prosecutor Office. The massacre happened in the year of 1982 by the Guatemalan army.  During the diligence 250 bones were delivered to later carry out the corresponding burials.
We remember our brothers and sisters, we fight for Memory, Justice, NO repetition and dignified reparation.
#GenocideNeverAgain
Association for Justice and Reconciliation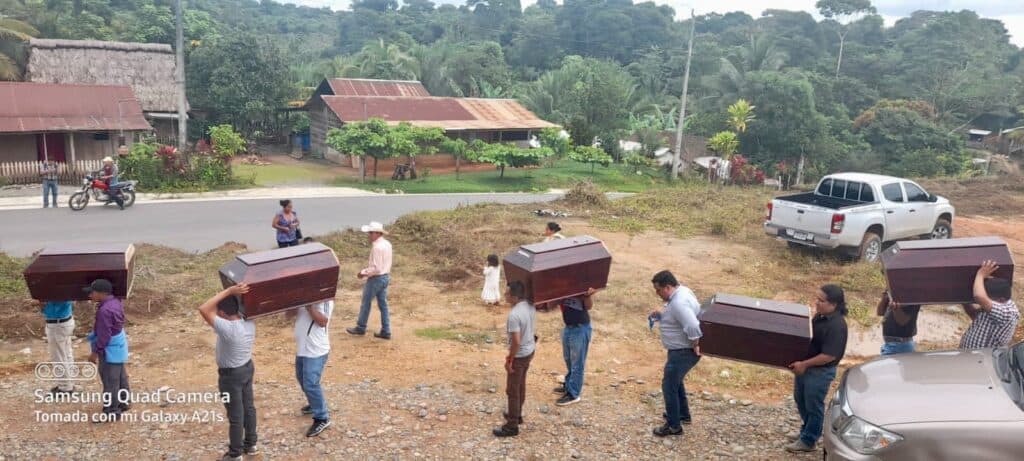 Photo credit: AJR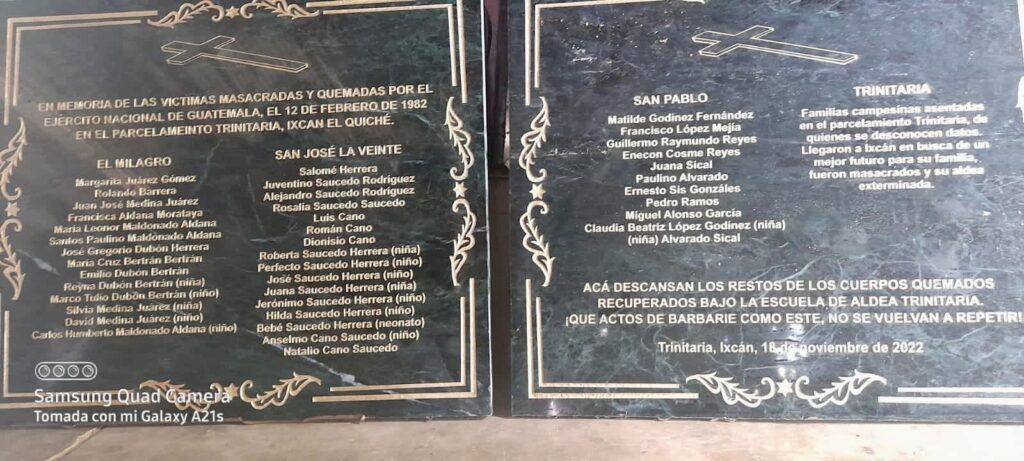 Photo credit: AJR
Read the statement in Spanish here