Submit Photos for NISGUA's 2022 Calendar!
We are moving through turbulent and sacred times in our world. We know that celebrating our wins and bringing joy into our work sustains our movements, even as we collectively grieve the loss of loved ones and witness seismic shifts in our movements.  In honor of the brilliance of grassroots, internationalist organizing, the 2022 calendar theme will be "Joy as Resistance."
As always, we perceive the theme broadly. We will consider any images that relate to our work, past or present. This includes photos related to social and environmental justice, grassroots movements, accompaniment, tours, delegations, and political actions. We can feature NISGUA's partners in Guatemala celebrating a historic win, artistic representations of joyful resistance, as well as everyday moments that celebrate resilience, community, solidarity, and life.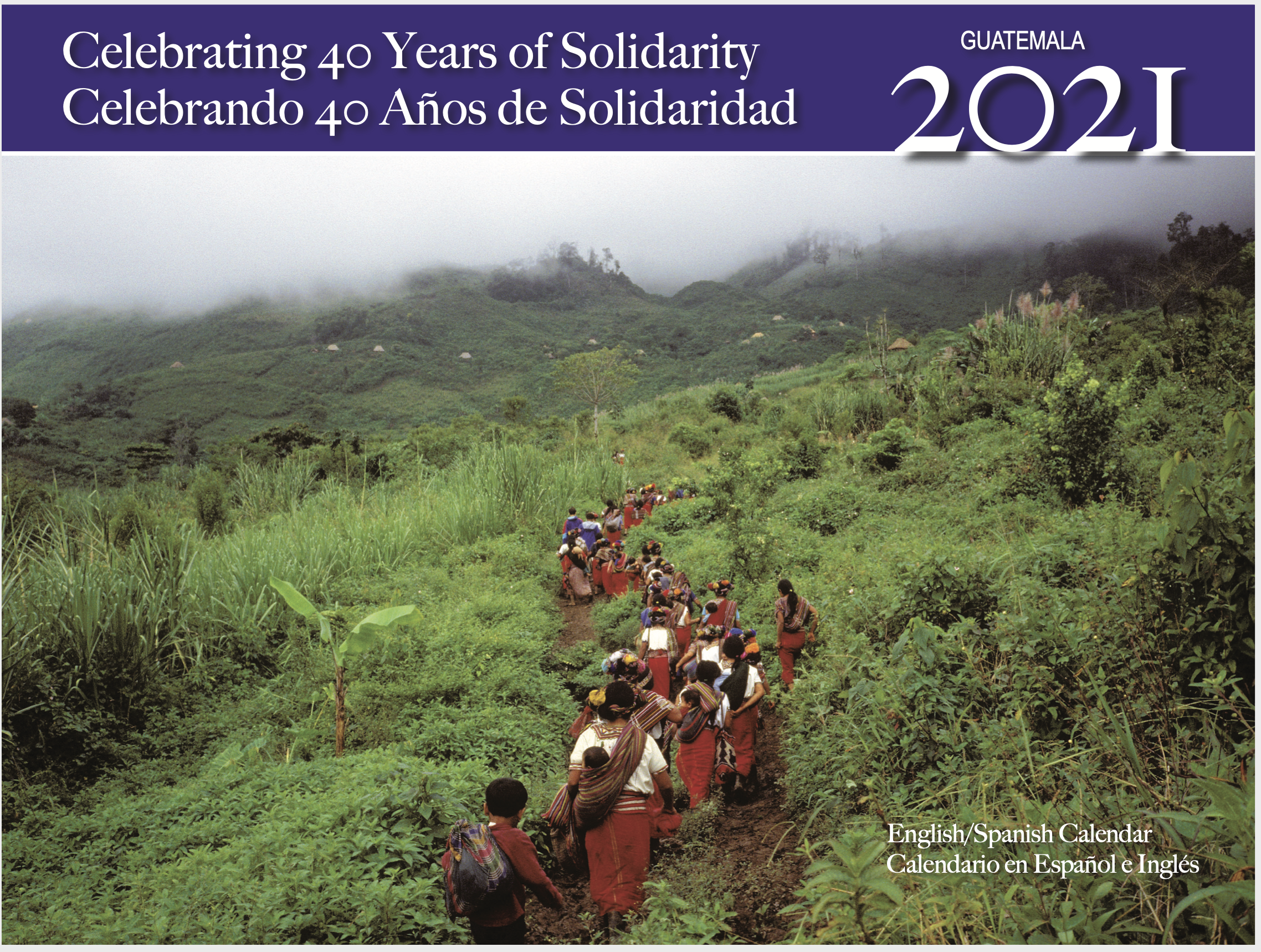 Cover of NISGUA's 2021 Calendar
Guidelines for Photo Submissions for the NISGUA 2022 Calendar:

1.  Deadline for submissions is June 20th.

2.  You may send your photos as attachments or provide a link to your online album or photo site.
3.  Send submissions and/or links to nisguacalendars1@gmail.com.
4.  Only submit photos that do not pose a security risk.
5.  Pictures of individual people must have that person's permission to use the photo. (Verbal permission is sufficient.)
6.  Photos of children must have the parents' permission to use the picture.  (Verbal permission is acceptable.)
7.  Group photos of adults do not need each individual's permission.
8.  Landscapes, archaeological sites, and other photographs without people in them do not require permission to be used.
9.  Photos submitted for past calendars will be considered for the 2021 calendar as well unless otherwise requested.
Thank you! We look forward to your submissions!