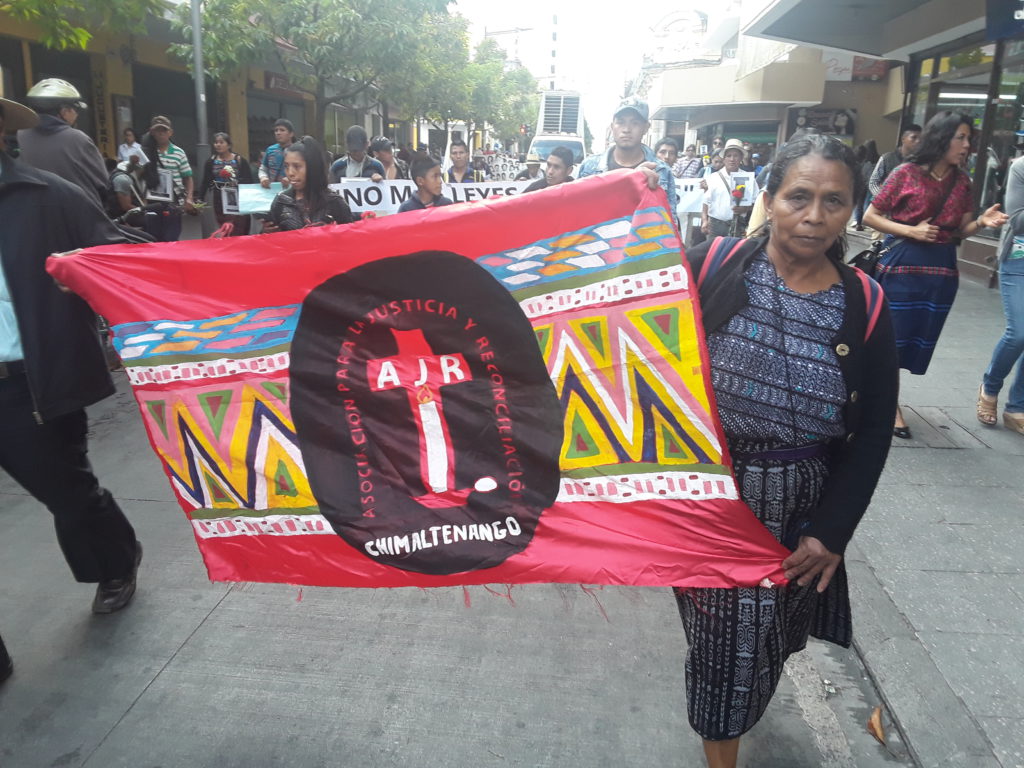 Martina Bar Sunun, first spokesperson for the board of the AJR, marches with a sign representing the AJR.
Social Movements Fight Institutionalized Impunity

In the midst of a global political shift to the right, Guatemala's elite has renewed efforts to consolidate power and evade accountability. Their strategy includes a legislative proposal to grant amnesty to war criminals and repeated attacks on the U.N.-backed International Commission Against Impunity in Guatemala (CICIG), credited with strengthening institutional capacity to address corruption and grave human rights abuses.
Under pressure of corruption charges, the Jimmy Morales administration has repeatedly sought to undermine CICIG, backed by tacit and even outright approval from the U.S. political right. The situation escalated to what many have called a technical coup in early January, when Morales ordered the expulsion of CICIG in defiance of Constitutional Court orders. The ongoing crisis threatens an accountability backslide, which would further entrench impunity and corruption in the country and exacerbate the conditions that endanger social justice organizers' lives and force people to migrate to the U.S.
Today, we invite you to learn about the ways in which social movements are affected by institutional impunity and how they are struggling against it with creativity and vision.