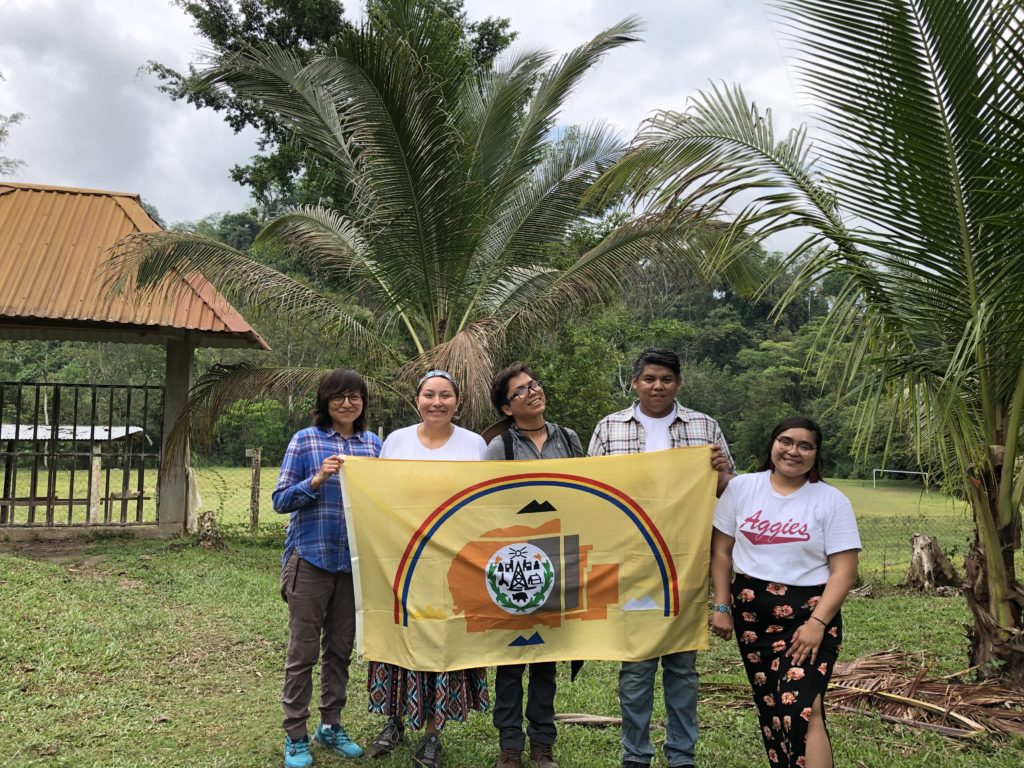 Diné delegates hold their flag representing the Navajo Nation outside of the Copal AA school. Photo credit: Chantelle John
2019 Delegation: Environmental Indigenous Leadership

This March, NISGUA partnered with New Mexico State University to host a week-long exchange between Indigenous undergraduate students and Maya Q'eqchi', Mam, Q'anjob'al, and K'iche' environmental defenders. Ten NMSU students visited with ACODET (Association of Communities for Development and the Defense of Land and Natural Resources) to learn about their grassroots organizing model that builds community-level Indigenous leadership to defend ancestral territories against the imposition of megaprojects like the Xalalá dam.
This delegation culminated a year of organizing to build relationships between Indigenous water protectors in Guatemala and the U.S., and served as a direct follow-up to our fall speaking tour, "How to Stop a Dam with Indigenous Resistance." It was also our first delegation to focus exclusively on facilitating direct exchange between Indigenous leaders, a dream originally conceived by NISGUA activist and exchange co-organizer, Kayla Myers (Eastern Shoshone Descendant), when she was an accompanier through GAP.
Walk with us in this report through all of the activities, lessons, and growth we shared throughout the delegation!