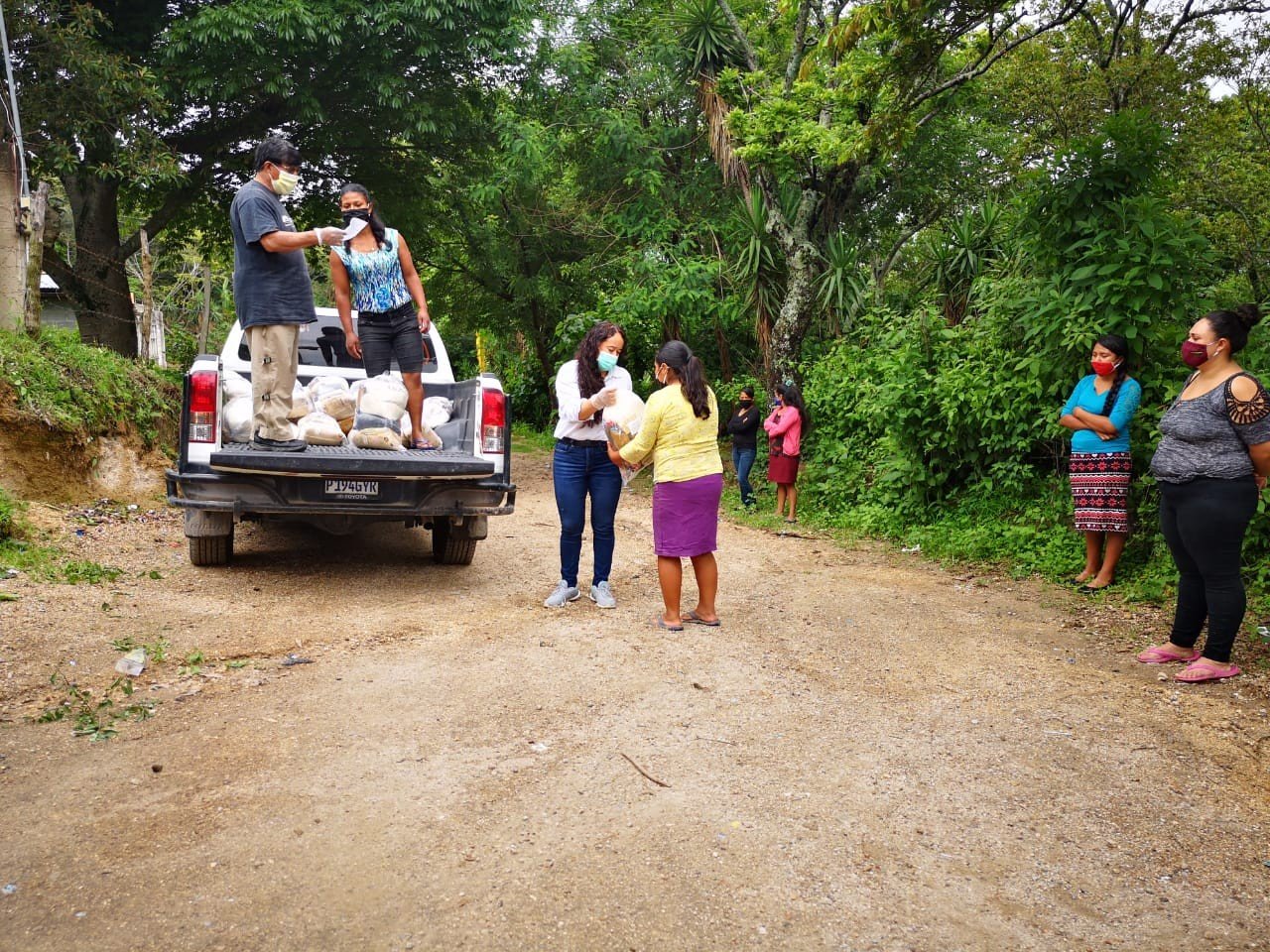 Members of CODIDENA hand out food and supplies (Credit: CODIDENA).
In moments of global crisis, internationalism shows us a path forward
PIVOT is a word for our times. As we adjust to this new reality, organizers and movements insist that we not go back to "normal," and instead seize the moment to forward our collective visions for social justice. "Normal" was never tolerable, just, or liberated. Instead, let's Free Them All, Stop the Deportations, Defund the Police, Reclaim the Land, and Unplug the Empire. The path forward requires the leadership of Indigenous Peoples from the Global South. As the media over-values and over-transmits the impacts of coronavirus on the Global North, it is imperative that we listen to frontline organizers in Guatemala to expand our analysis globally and to find direction in our vision.