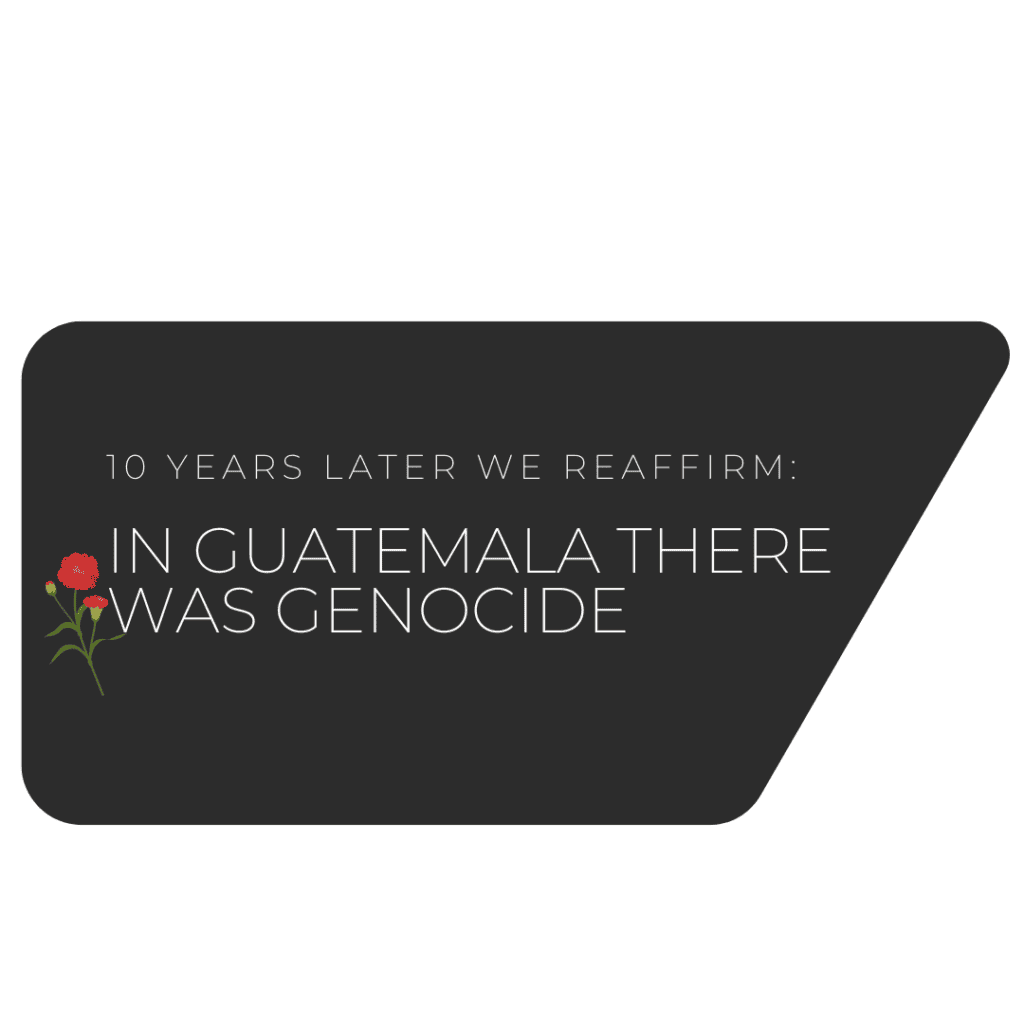 In the context of serious democratic deterioration and co-optation of the Guatemalan state, May 10 marks the 10th anniversary of the historic sentence against former dictator Efraín Ríos Montt for genocide. Let's show our solidarity with the survivors, witnesses, victims, family members, and all the people who are still in the struggle for justice and memory in Guatemala.
What we can do?
All actions are welcome, we want to give space to a diversity of aesthetics, creativity, and personal autonomy, so please honor the sentence in your own way.
Some suggestions: create a banner in your neighborhood or in a strategic point of your community; you can take a photo individually or with your collectives with a message of recognition of the sentence and solidarity to the survivors, witnesses, and victims; graffiti; do a "teach in" with your circles about the connections of genocide in Guatemala and your territory; light a candle on an altar and take a photo; watch documentaries about the case with your comrades; sing a song or recite a poem and record it; whatever your creativity calls you to do!
You can do the activities from now until May 10th. Make sure to upload it to your social media on May 10th, with the following hashtags (and any others you want to add).
#YesThereWasGenocide #SiHuboGenocidio #GenocideGT
If you'd like, you can tag us on:
IG: @nisgua_solidaridad
TW: @NISGUA_Guate
FB: @NISGUA.Guate