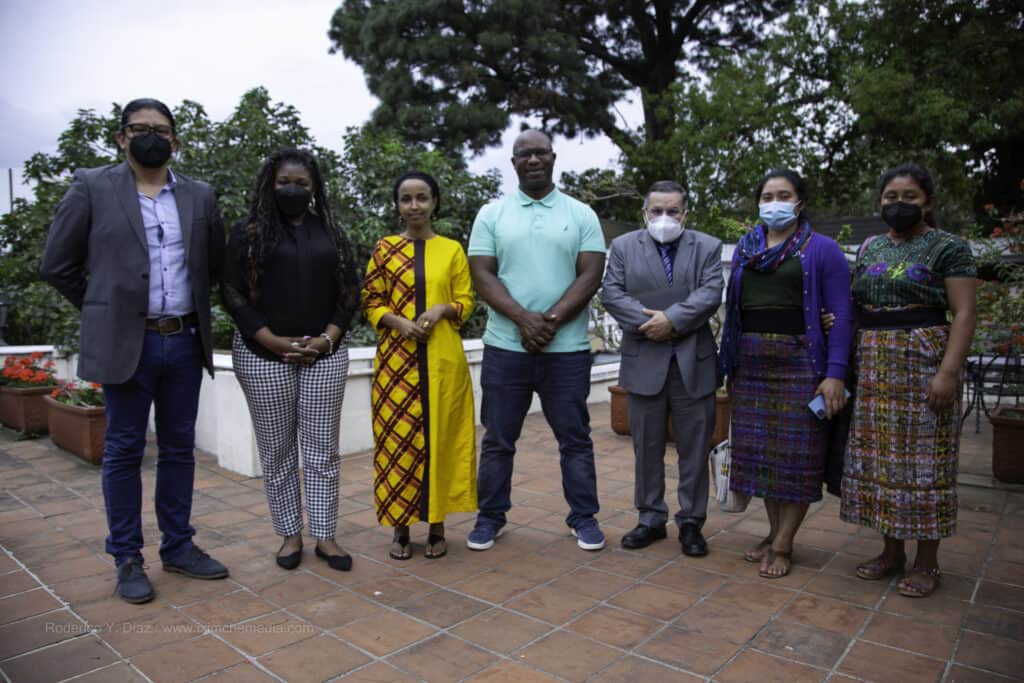 During their first day in Guatemala, the delegation met with our partners and gave updates about legal cases regarding crimes against humanity committed by the U.S.-backed Guatemalan state in the 1980s.
"Uncovering the Real Root Causes of Forced Migration: Members of "The Squad" Visit Honduras and Guatemala"
This year, NISGUA took trans-territorial organizing to a whole new level. In March, we welcomed U.S. Congress members Rep. Ilhan Omar, Rep. Cori Bush, and Rep. Jamaal Bowman, as well as representatives from the offices of Rep. Jan Schakowsky and Rep. Chuy García to Guatemala to learn about the real root causes of forced migration: neoliberal resource extraction, state corruption and impunity, violence and criminalization against Indigenous peoples and human
rights defenders, and more.