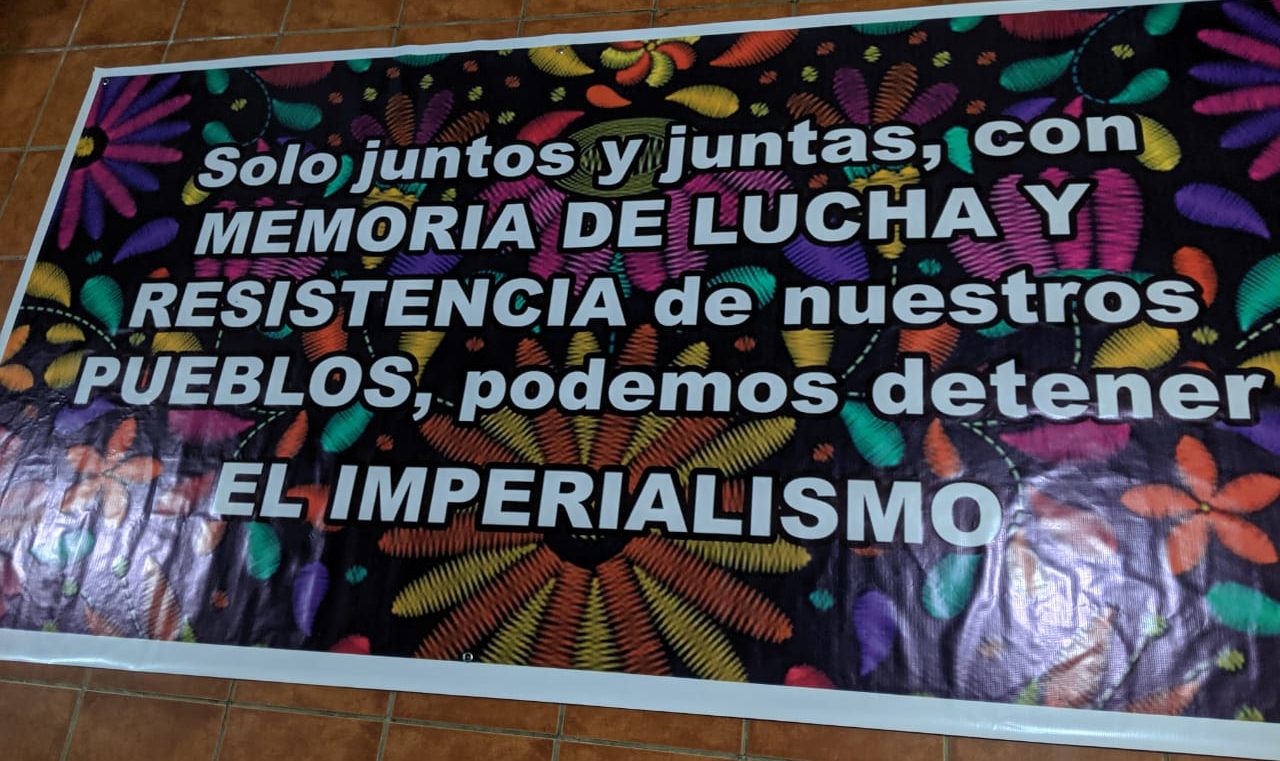 A sign from the Departmental Assembly of Peoples of Huehuetenango that reads "Only together, with the memory of the struggle and resistance of our peoples, can we stop imperialism."
Human Rights Ombudsman findings on verification mission of deported persons isolated in La Aurora International Airport
The adapted areas have 120 sleeping mats, which are situated on top of rugs from two waiting rooms.
The flights from Monday April 13 surpassed the [airport's quarantine] capacity by deporting 182 people. 
Food is not supplied on time; there is not permanent drinking water for the consumption of people in isolation.
There are necessary supplies present.
The permanent personnel are from the Ministry of Public Health and Social Assistance (MSPAS) and the General Directorate of Civil Aeronautics (DGAC).
The space within the isolation area is not sufficient for physical distancing.
People said that they don't have information about the legal proceedings; they also asked to be able to communicate with their families and that they be allowed to buy food.