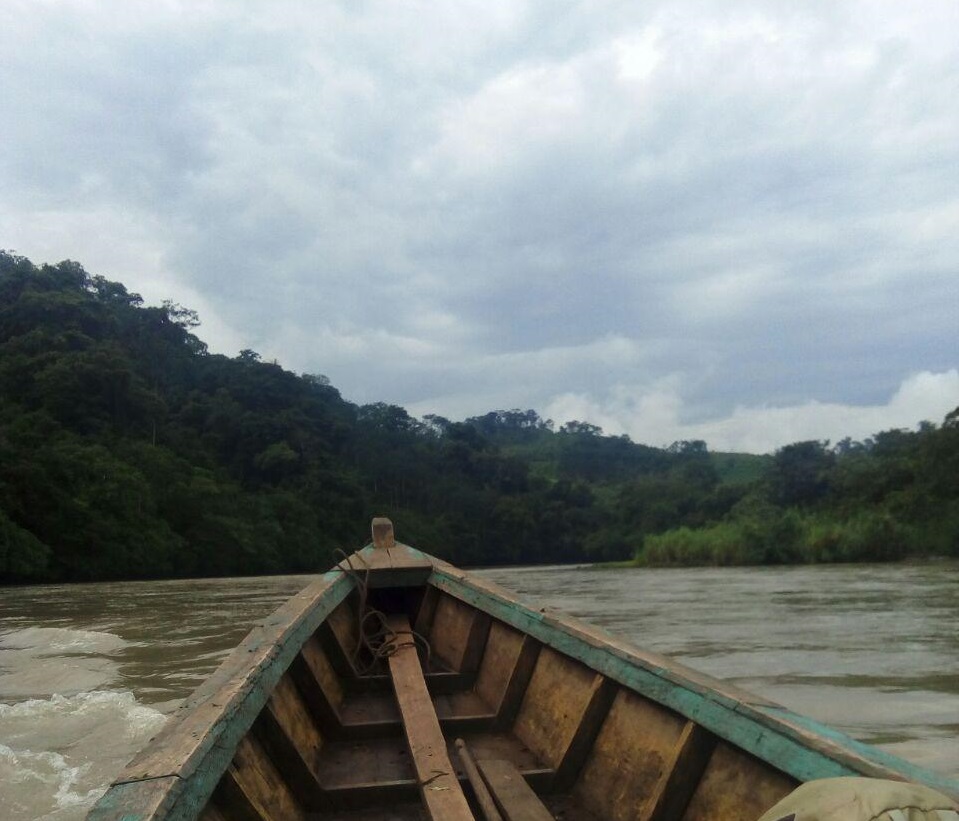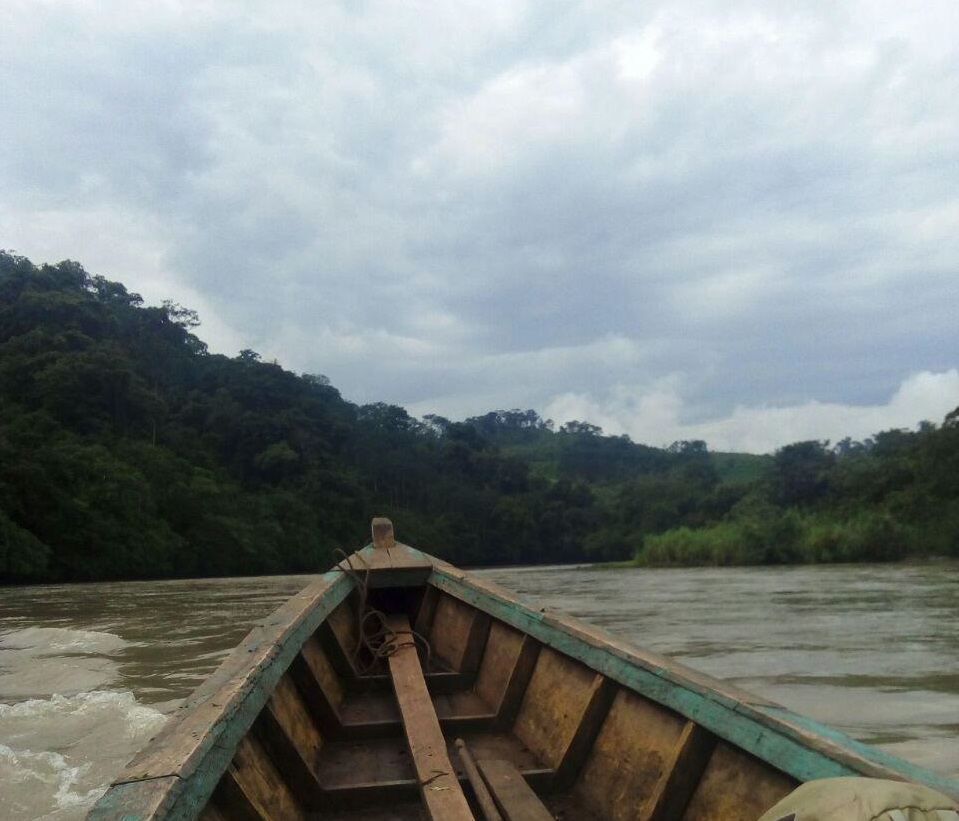 Photo: A boat carries people between communities along the Chixoy River, one of the two rivers whose watershed would be affected by the imposition of the Xalalá Dam. 
Water is Life: How to Stop a Dam through Indigenous Resistance
Throughout the Americas and around the world, struggles to protect water are at the center of a global movement for environmental justice. Through popular education, direct action, and community defense, water protectors are forging new forms of international solidarity and mounting fierce challenges to state and corporate power. Drawing on more than 500 years of collective resistance to colonization, indigenous communities are leading the way, defending the Earth against life-threatening systems of exploitation while building cross-border movements for justice.
"Under a capitalist system, one person has to take advantage of another…they say what we need is electricity to become 'developed.' But really, they need the electricity for their mines, for their roads, to build their mansions. They aren't responding to communities calling for electricity. They're thinking about how to keep growing the capitalist system." – Víctor Caal Tzuy, General Coordinator, Association of Communities for Development and the Defense of Land and Natural Resources (ACODET)
In Guatemala, ACODET is one such organization – and their decade-plus of organizing offers concrete lessons to movements defending land and neighborhoods. ACODET has staved off the imposition of the Xalalá Dam and strengthened a regional movement for indigenous self-determination. They not only denounce the waste and pollution of water, but also lift up the need to protect indigenous life and strengthen community defense.