Note: This petition is now closed. 
Urgent Action! Human rights and land defender shot dead in peaceful protest
Guatemalan human rights and land defender, Sebastián Alonso Juan, was murdered on January 17, 2017 during a peaceful protest against the imposition of a mega-hydroelectric dam project.
On January 17, community members from the Ixquisis region of San Mateo Ixtatán, located in the north of Huehuetenango, held a peaceful demonstration against the construction of three hydroelectric projects by the company, Promoción y Desarrollos Hídricos, Sociedad Anónima (Promotion and Hydroelectric Development, LLC, also known by the abbreviation PDH, SA). That afternoon, representatives of the National Civil Police, PDH S.A.'s private security, and privately-contracted forest rangers were all armed and present when shots were fired into the crowd of peaceful protesters and Sebastián Alonso Juan, an elderly participant, was killed.
Take action now to demand that Guatemalan authorities act swiftly to investigate and prosecute those responsible for this atrocious violent act.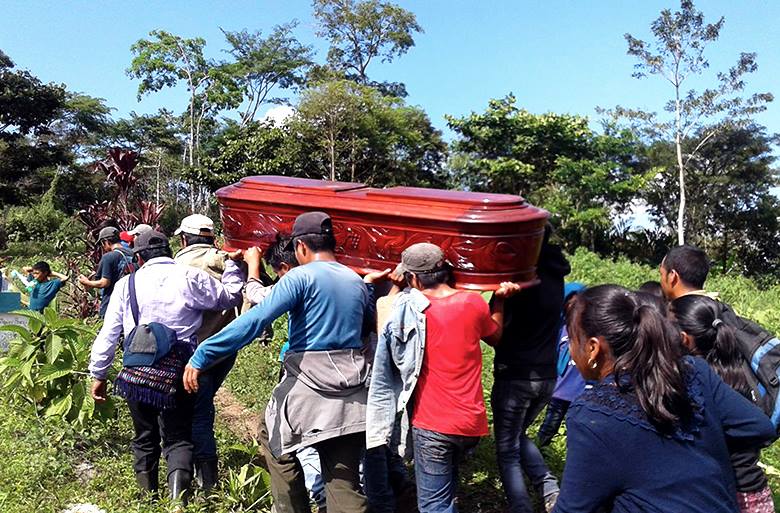 Photo: Francisco Simón / Prensa Comunitaria