Take action in solidarity with Indigenous migrants and asylum seekers: Organize a house party with your community!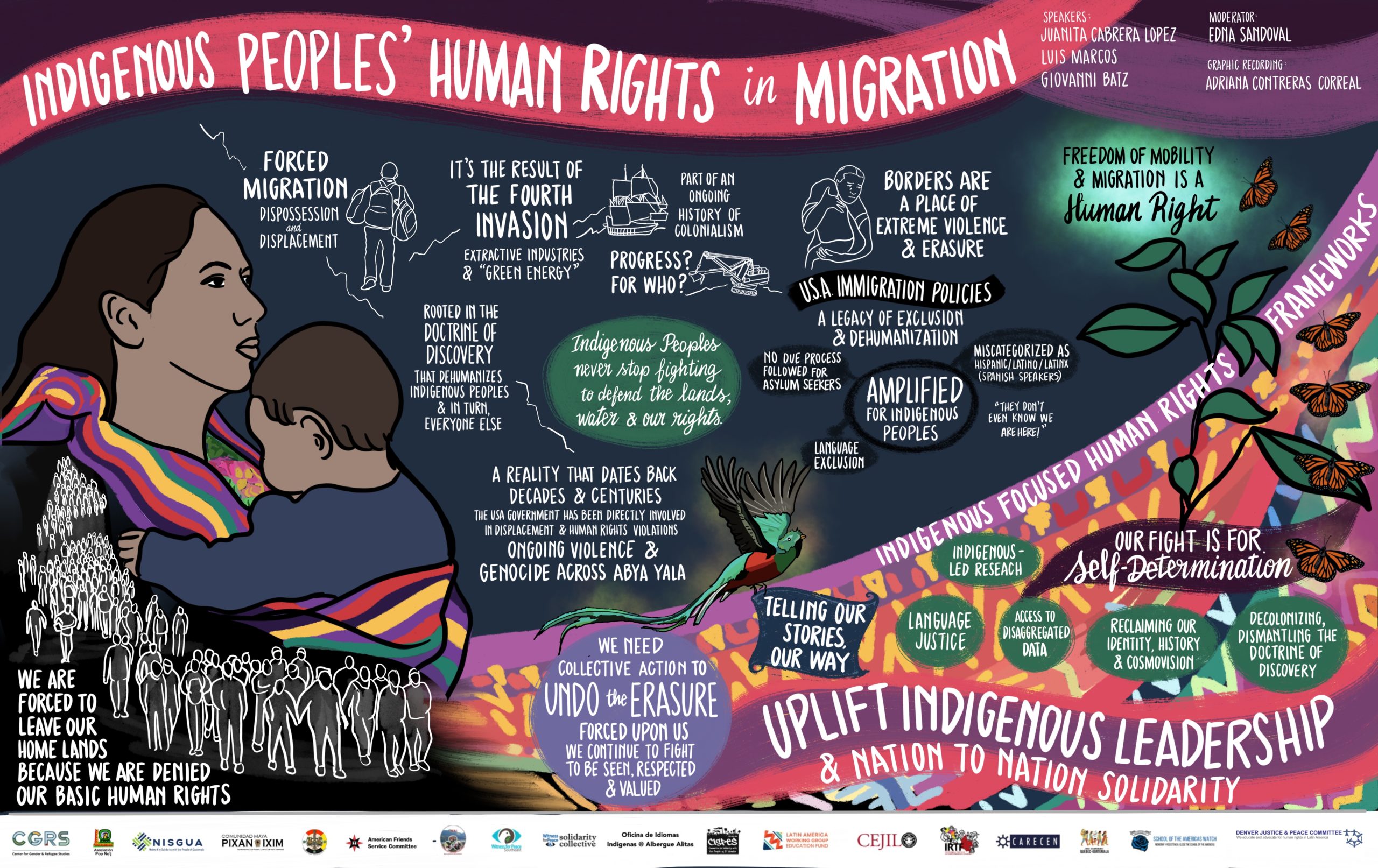 Live graphic note-taking from the webinar "Indigenous Peoples' Human Rights in Migration." Art by Adriana Contreras.
Are  you looking for a creative way to engage with NISGUA? Are you interested in learning about our model of grassroots fundraising? Want to engage your community in political education and action? Are you angry about the ways the U.S. continues to attack asylum policy, immigrants, and Indigenous communities, but are unsure where to even begin? 
If you answered yes to any of these questions, we have a great opportunity for you! 
This summer we are inviting members of our base (that's you!) to organize house parties. With support from NISGUA staff, as a house party organizer you'll come together in whatever way feels safest to you (outside, in your living room, via zoom, etc.) With your group you'll watch and discuss one of our more recent webinars, fundraise for NISGUA, and take action against pandemic deportations and Title 42 expulsions. We will provide you with all the tools you'll need to set up an event including: a guide to our current campaign, technical support, your own fundraising page, and more! 
Please fill out this form or reach out to meredith@nisgua.org if you're interested!